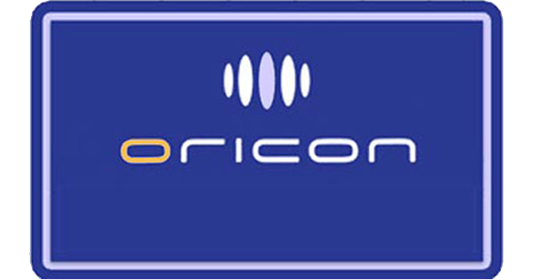 AKB48 tops the singles charts with 37th single Kokoro no Placard selling 1,057,774 copies – continuing their streak of first week 1 million+ selling singles now with 17 in a row! The single features the General Election (fan voting) top 16 with Watanabe Mayu as center. A total of 80 members selected to participate on the title track plus different coupling tracks included on the single's multiple versions.
EXILE TRIBE tops album charts with REVOLUTION selling over 251,000 copies. Last week the combined EXILE x J Soul Brothers x EXILE GENERATIONS. topped the singles charts with THE REVOLUTION. Popular anime Sword Art Online II Song Collection album lands in the #6 spot.
Note: the soundtrack album for FROZEN (Anna and the Snow Queen) ended its run in the top 10 after 24 straight weeks.
Read on for the complete top 10 singles and albums charts.
Singles for August 25th – 31st 2014
| | | | | |
| --- | --- | --- | --- | --- |
| Rank |   Group/Artist | Single Title | Released | Sold |
| 1 | AKB48 | Kokoro no Placard | Aug 27th | 1,057,774 |
| 2 | V6 | Namida no ato ga kieru koro | Aug 27th | 61,083 |
| 3 | Various Artists | Uta no Prince-sama quartet | Aug 27th | 33,226 |
| 4 | The ALFEE | Eiyuu no Uta | Aug 27th | 32,493 |
| 5 | Kuraki Mai | Mutekina Heart / STAND BY YOU | Aug 27th | 25,990 |
| 6 | KARA | MAMMA MIA! | Aug 27th | 25,702 |
| 7 | SID | ENAMEL | Aug 27th | 25,638 |
| 8 | Da-iCE | Hush Hush | Aug 27th | 23,226 |
| 9 | palet | VICTORY | Aug 27th | 21,460 |
| 10 | Bakusute Sotokanda Icchome | Seishun Chronicle / Harinezumi to Jelly Bean | Aug 27th | 16,968 |
---
Albums for August 25th – 31st  2014
| | | | | |
| --- | --- | --- | --- | --- |
| Rank |   Group/Artist | Album Title | Released | Sold |
| 1 | EXILE TRIBE | REVOLUTION | Aug 27th | 251,255 |
| 2 | DREAMS COME TRUE | ATTACK 25 | Aug 20th | 28,020 |
| 3 | Ariana Grande | My Everything | Aug 27th | 26,067 |
| 4 | Hiroshi Kamiya | Hareyon | Aug 27th | 19,818 |
| 5 | UNISON SQUARE GARDEN | Catcher In The Spy | Aug 27th | 16,353 |
| 6 | Various artists | Sword Art Online Song Collection | Aug 27th | 15,616 |
| 7 | Fujisawa Yoshiaki | Love Live! Season 2 Original Sound Track | Aug 27th | 12,700 |
| 8 | syrup16g | Hurt | Aug 27th | 12,302 |
| 9 | Aqua Timez | Elf no Namida  | Aug 27th | 9,770 |
| 10 | Nakamori Akina | All Time Best Original | Aug 6th | 9,749 |
Previous Oricon Charts
Source: Oricon