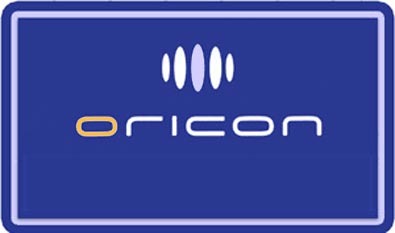 Morning Musume '14 tops the singles charts with their 56th single Toki wo Koe Sora wo Koe / Password is 0 selling over 119,000 copies. ClariS lands in #3 with single STEP featured as the second opening theme for anime Nisekoi.
Nana Mizuki tops the album charts with album SUPERNAL LIBERTY selling over 76,000 copies. It's the popular voice actress and singer's 10th original album and second #1. After topping for two weeks in a row Fukuyama Masaharu with his 11th album HUMAN drops into the #2 spot. Anisong singer and songwriter ZAQ hits the charts in #8 with her first album NOISY Lab.
Read on for the complete top 10 singles and albums charts.
Singles for April 14th – 20th 2014
| | | | | |
| --- | --- | --- | --- | --- |
| Rank |   Group/Artist | Single Title | Released | Sold |
| 1 | Morning Musume '14 | Toki wo Koe Sora wo Koe / Password is 0 | April 16th | 119,409 |
| 2 | Kyary Pamyu Pamyu | Family Party | April 16th | 15,762 |
| 3 | ClariS | STEP | April 16th | 15,641 |
| 4 | SMAP | Yes we are /Koko Kara | April 9th | 13,417 |
| 5 | DANCE EARTH PARTY | PEACE SUNSHINE | April 16th | 13,348 |
| 6 | Rev. from DVL | LOVE ~ Arigatou ~ | April 16th | 13,297 |
| 7 | Nogizaka46 | Kizuitara Kataomoi | April 2nd | 12,734 |
| 8 | SEKAI NO OWARI | Hono to mori no Carnival | April 9th | 11,575 |
| 9 | Kouhei Fukuda | Togegoe / Nanbu no Furusato | April 2nd | 9,863 |
| 10 | Sonar Pocket | Ai | April 16th | 9.512 |
| 16 | Negicco | Triple! WONDERLAND | April 16th | 6,623 |
| 18 | Minako Kotobuki | Believe x | April 16th | 4,478 |
---
Albums for April 14th – 20th 2014
| | | | | |
| --- | --- | --- | --- | --- |
| Rank |   Group/Artist | Album Title | Released | Sold |
| 1 | Nana Mizuki | SUPERNAL LIBERTY | April 16th | 76,144 |
| 2 | Fukuyama Masaharu | HUMAN | April 2nd | 24,161 |
| 3 | Various Artists | FROZEN: Anna and the Snow Queen Soundtrack | March 12th | 17,355 |
| 4 | May J. | Heartful Song Covers | March 26th | 13,633 |
| 5 | BIGMAMA | Roclassick 2 | April 16th | 6,936 |
| 6 | Kis-My-Ft2 | HIT! HIT! HIT! | March 26th | 6,290 |
| 7 | Trignal | so funny | April 16th | 5,558 |
| 8 | ZAQ | NOISY Lab. | April 16th | 5,375 |
| 9 | One Direction | Midnight Memories | Nov 27th 2013 | 5,151 |
| 10 | Miliyah x Shota | THE BEST | April 2nd | 4,980 |
Previous Oricon Charts
Source: Oricon