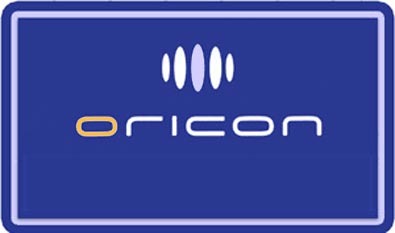 Johnny's WEST, a new unit from Johnny's Entertainment, debuts at #1 with their first single Ei ja nai ka selling over 262,000 copies. In #2 is NEVER LET YOU GO the 5th single from GENERATIONS from EXILE TRIBE selling 86,000 copies. A bit of a surprise #3 is the OP theme release for anime Love Live! season 2, Sore ha Bokutachi no Kiseki (それは僕たちの奇跡) selling over 65,000 copies. The song is performed by the 9 lead voice actresses as fictional idol group μ's (Muse).
Korean band CNBLUE 7th Japanese single Truth lands in #4 and at #5 is rock band SCANDAL with their 18th single Departure.
Not yet tops the album chart with their first (and maybe only) album already selling over 68,000 copies. The AKB48 unit features graduating center Oshima Yuko along with Sashihara Rino, Yokoyama Yui, and Kitahara Rie.
Read on for the complete top 10 singles and albums charts.
Singles for April 21st – 27th 2014
| | | | | |
| --- | --- | --- | --- | --- |
| Rank |   Group/Artist | Single Title | Released | Sold |
| 1 | Johnny's WEST | Ei ja nai ka | April 23rd | 262,154 |
| 2 | GENERATIONS from EXILE TRIBE | NEVER LET YOU GO | April 23rd | 86,442 |
| 3 | μ's (Muse) | Sore ha Bokutachi no Kiseki | April 23rd | 65,930 |
| 4 | CNBLUE | Truth | April 23rd | 35,602 |
| 5 | SCANDAL | Departure | April 23rd | 30,953 |
| 6 | palet | Keep on Lovin' You | April 23rd | 21,714 |
| 7 | HKT48 | Sakura, Minna de Tabeta | March 12th | 17,738 |
| 8 | Dream5 | Break Out | April 23rd | 16,640 |
| 9 | Hata Motohiro | Dialogue Monologue | April 23rd | 15,578 |
| 10 | Yumemiru Adolescence | Mawaru Sekai | April 22nd | 13,000 |
---
Albums for April 21st – 27th 2014
| | | | | |
| --- | --- | --- | --- | --- |
| Rank |   Group/Artist | Album Title | Released | Sold |
| 1 | Not yet | already | April 23rd | 68,111 |
| 2 | Yonezu Kenshi | YANKEE | April 23rd | 30,983 |
| 3 | May J. | Heartful Song Covers | March 26th | 17,401 |
| 4 | Various Artists | FROZEN: Anna and the Snow Queen Soundtrack | March 12th | 17,195 |
| 5 | Wagakki Band | Vocalo Zanmai | April 23rd | 15,453 |
| 6 | Fukuyama Masaharu | HUMAN | April 2nd | 14,480 |
| 7 | TM NETWORK | DRESS2 | April 23rd | 11,477 |
| 8 | Nana Mizuki | SUPERNAL LIBERTY | April 16th | 10,181 |
| 9 | One Direction | Midnight Memories | Nov 27th 2013 | 5,051 |
| 10 | Dirty Loops | Dirty Loops | April 23rd | 4,374 |
Previous Oricon Charts
Source: Oricon