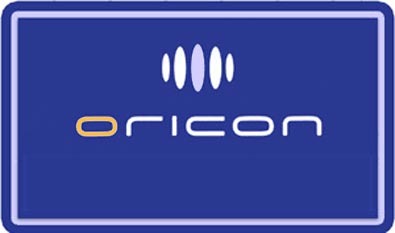 SMAP tops the singles charts with their 52nd single Yes we are / Koko Kara selling over 138,000 copies. Performance group SEKAI NO OWARI lands in #2 with Hono to mori no Carnival with over 66,000 copies sold. Last week's #1 from Nogizaka46 – their 8th single Kizuitara Kataomoi (気づいたら片想い) drops into #3.
On top of the album charts for the second week in a row is Fukuyama Masaharu with his 11th album HUMAN selling another 43,000 copies. Voice actress and singer Eri Kitamura climbed into the #7 spot with her 2nd album SHOMEI (証×明).
Read on for the complete top 10 singles and albums charts.
Singles for April 7th – 13th 2014
| | | | | |
| --- | --- | --- | --- | --- |
| Rank |   Group/Artist | Single Title | Released | Sold |
| 1 | SMAP | Yes we are /Koko Kara | April 9th | 138,968 |
| 2 | SEKAI NO OWARI | Hono to mori no Carnival | April 9th | 66,469 |
| 3 | Nogizaka46 | Kizuitara Kataomoi | April 2nd | 24,668 |
| 4 | Mizumori Kaori | Shimane Koitabi | April 9th | 15,891 |
| 5 | Da-iCE | TOKI | April 9th | 15,107 |
| 6 | Tokyo Cheer Party 2 | Susume! Freshman | April 9th | 11,467 |
| 7 | Lovely ★ DOLL | High Jump! | April 9th | 11,182 |
| 8 | YUIKAORI | LUCKY DUCKY! | April 9th | 7,900 |
| 9 | vistlip | Period | April 9th | 7,792 |
| 10 | Kouhei Fukuda | Togegoe / Nanbu no Furusato | April 2nd | 7,246 |
---
Albums for April 7th – 13th 2014
| | | | | |
| --- | --- | --- | --- | --- |
| Rank |   Group/Artist | Album Title | Released | Sold |
| 1 | Fukuyama Masaharu | HUMAN | April 2nd | 43,502 |
| 2 | Various Artists | FROZEN: Anna and the Snow Queen Soundtrack | March 12th | 18,728 |
| 3 | May J. | Heartful Song Covers | March 26th | 14,351 |
| 4 | STAR ☆ ANIS | Best Album Calendar Girls (anime Aikatsu!) | April 9th | 12,276 |
| 5 | Miliyah x Shota | THE BEST | April 2nd | 10,274 |
| 6 | Kis-My-Ft2 | HIT! HIT! HIT! | March 26th | 10,161 |
| 7 | Eri Kitamura | SHOMEI | April 9th | 9,949 |
| 8 | THE BACK HORN | Akatsuki no Fanfare | April 9th | 7,666 |
| 9 | Various Artists | Kuroko's Basketball Drama Theater | April 9th | 6,431 |
| 10 | The Cro-Magnons | 13 PEBBLES Singles Collection | April 9th | 6,321 |
Previous Oricon Charts
Source: Oricon