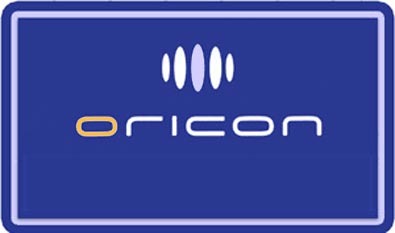 Topping the last singles charts of 2013 is theatrical air-band Golden Bomber with single 101 Kaime no Noroi selling a strong 157,000 copies. In the #2 spot is B3junior a unit of idol groups belonging to Star Dust Promotions – Momoiro Clover Z, Shiritsu Ebisu Chugaku, Team Syachihoko, and more join up for single Nanairo no Stardust.
On a mostly quiet week for new releases the album charts are topped by J Soul Brothers with double greatest hits album THE BEST / BLUE IMPACT selling over 74,000 copies.
Be sure to check out the 2013 top 20 charting singles and albums! (charts for December 23rd – 29th 2013 were delayed and should be posted soon).
Read on for the complete top 10 singles and album charts.
Singles for December 30th 2013 – January 5th 2014
| | | | | |
| --- | --- | --- | --- | --- |
| Rank |   Group/Artist | Single Title | Released | Sold |
| 1 | Golden Bomber | 101 Kaime no Noroi | Jan 1st 2014 | 157,660 |
| 2 | 3Bjunior | Nanairo no Stardust | Jan 1st 2014 | 23,915 |
| 3 | Hey! Say! JUMP | Ride With me | Dec 25th | 14,514 |
| 4 | Guild | Yuwaku Rhapsody | Jan 1st 2014 | 11,376 |
| 5 | Busaiku | Tana Kara Botamochi | Dec 13th | 9,285 |
| 6 | SMAP | Shareotsu / Hello | Dec 18th | 8,367 |
| 7 | Yuzu | Hyori Ittai | Dec 25th | 7,304 |
| 8 | Nogizaka46 | Barrette | Nov 27th | 6,848 |
| 9 | Fukuda Kohei | Touhoku Minyo Best | Oct 24th | 6,500 |
| 10 | AKB48 | Kimi no Hohoemi wo Yume ni Miru (34th single) | Dec 18th | 5,813 |
---
Albums for December 30th 2013 – January 5th 2014
| | | | | |
| --- | --- | --- | --- | --- |
| Rank |   Group/Artist | Album Title | Released | Sold |
| 1 | J Soul Brothers | THE BEST BLUE IMPACT | Jan 1st 2014 | 74,004 |
| 2 | Kobukuro | One Song From Two Hearts | Dec 18th | 16,631 |
| 3 | Various Artists | Kanojo wa Uso wo Aishisugiteru – Music Box – (movie soundtrack) | Dec 11th | 12,598 |
| 4 | 3Bjunior | Sutada 3Bjunior Last Daizen Shu | Jan 1st 2014 | 9,765 |
| 5 | One Direction | Midnight Memories | Nov 27th | 8.513 |
| 6 | RADWIMPS | X to O to Tsumi to | Dec 11th | 8,308 |
| 7 | Avril Lavigne | Avril Lavigne | Nov 6th | 7,526 |
| 8 | Lady Gaga | Pop Art | Nov 6th | 7,407 |
| 9 | BENI | Covers:3 | Dec 18th | 7,370 |
| 10 | | ALL TIME SINGLES | Nov 20th | 6,585 |
Previous Oricon Charts
Annual Charts 2013 Top 20: Singles & Albums
Source: Oricon