February 4, 2014
-
Latest Crunchyroll Anime Videos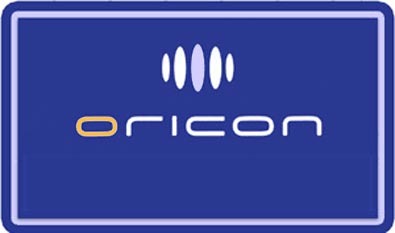 A very full week of new single releases are topped by long-running idol group Morning Musume with their 55th single with triple title songs Egao no Kimi wa Taiyo sa / Kimi no Kawari wa Iyashinai / What is LOVE selling over 149,000 copies. The group continues a resurgence having again their best opening week seller since 2002 and their best run of #1 single releases since the beginning of the previous decade.  In the #3 spot is longtime pop/R&B singer Namie Amuro with her 42nd single TSUKI.
The anime tied releases are topped by fictional idol group μ's from anime Love Live! in the #4 spot with single Takaramonozu / Paradise Live featured in their new smartphone game and ClariS with their 9th single CLICK featured as opening theme for anime Nisekoi. Charts expanded to top 21 to cover all the other releases of interest.
Topping the album charts is Korean group 2PM with their 3rd Japanese album GENESIS OF 2PM with over 63,000 copies sold. In the #2 spot are the voice actors for anime Uta no Prince-sama with album from theatrical play Gekidan Shinning Tenka Muteki no Shinobimichi and last weeks topper AKB48 with their 5th original album Tsugi no Ashiato slips down to the #3 spot.
Read on for the complete top 10+ singles and top 10 album charts.
Singles for January 27th -  February 2nd 2014
| | | | | |
| --- | --- | --- | --- | --- |
| Rank |   Group/Artist | Single Title | Released | Sold |
| 1 | Morning Musume | Egao no Kimi wa Taiyo sa / Kimi no Kawari wa Iyashinai / What is LOVE | Jan 29th | 149,361 |
| 2 | Kiyoshi Hikawa | Otone Nagare Tsuki | Jan 29th | 46,312 |
| 3 | Namie Amuro | TSUKI | Jan 29th | 42,021 |
| 4 | μ's (Muse) | Takaramonozu / Paradise Live | Jan 29th | 36,925 |
| 5 | aiko | Kimi no Tonari | Jan 29th | 36,654 |
| 6 | 765PRO Allstarts | The Idolm@ster MOVIE Theme Song M@STERPIECE | Jan 29th | 27,827 |
| 7 | ClariS | CLICK | Jan 29th | 20,986 |
| 8 | Baby Rays | Love is panic | Jan 29th | 18,215 |
| 9 | Leo Ieiri | CHOCOLATE | Jan 29th | 18,047 |
| 10 | Kamiya Hiroshi | START AGAIN | Jan 29th | 16,669 |
| 12 | AFTERSCHOOL | Shh | Jan 29th | 16,101 |
| 13 | Ogura Yui  | Charming Do! | Jan 29th | 12,705 |
| 16 | Miss Monochrome (Yui Horie) | Poker Face | Jan 29th | 6,598 |
| 17 | May'n | Kyo ni Koiiro  | Jan 29th | 6,142 |
| 19 | Aoi Yuki | VisuMania  | Jan 29th | 6,005 |
| 21 | ZAQ | VOICE | Jan 29th | 5,498 |
---
Albums for  January 27th -  February 2nd 2014
| | | | | |
| --- | --- | --- | --- | --- |
| Rank |   Group/Artist | Album Title | Released | Sold |
| 1 | 2PM | GENESIS OF 2PM | Jan 29th | 63,213 |
| 2 | Various Artists | (anime) Uta no Prince-sama Theatrical Play sound track | Jan 29th | 35,711 |
| 3 | AKB48 | Tsugi no Ashiato | Jan 22nd | 32,156 |
| 4 | HoneyWorks | Zutto Maekara Sukideshita | Jan 29th | 18,250 |
| 5 | Flower | Flower | Jan 22nd | 15,988 |
| 6 | Aoi Eir  | AUBE | Jan 29th | 14,991 |
| 7 | Kokumu | Kuro to Kage | Jan 29th | 12,260 |
| 8 | Bruce Springsteen | High Hopes | Jan 29th | 11,050 |
| 9 | May'n | NEW WORLD | Jan 29th | 10,721 |
| 10 | Various Artists | 2014 Grammy Nominies | Jan 22nd | 9,245 |
Previous Oricon Charts
Source: Oricon