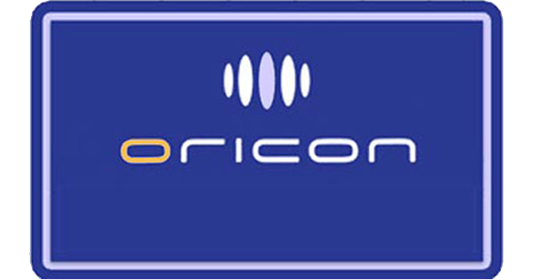 EXILE tops the singles charts with NEW HORIZON selling over 147,000 copies. Unit Busaiku consiting of four members of Kis-My-Ft2 land in #2 with single Titititerette Teretititi – Dare no Ketsu and idol group Afilia Saga is #3 with single Magical Express Journey.
TK from Ling tosite sigure hits #9 with his first solo single "unravel" (OP Tokyo Ghoul) and Minori Chihara's 20th single Mukaikaze ni uta Renagara makes it to #18 (OP RAIL WARS!).
Girls Generation tops the album charts with compilation album THE BEST selling over 74,000 copies. Continuing its run on the album charts – original soundtrack album FROZEN (Anna and the Snow Queen) has spent 20 straight weeks in the top 10.
Read on for the complete top 10 singles and albums charts.
Singles for  July 21st – 27th 2014
| | | | | |
| --- | --- | --- | --- | --- |
| Rank |   Group/Artist | Single Title | Released | Sold |
| 1 | EXILE | NEW HORIZON | July 23rd | 147,572 |
| 2 | Busaiku | Titititerette Teretititi – Dare no Ketsu | July 27th | 77,381 |
| 3 | Afilia Saga | Magical Express Journey | July 23rd | 25,186 |
| 4 | Nogizaka46 | Natsu no Free & Easy | July 9th | 16,155 |
| 5 | SMAP | Top Of The World / Amazing Discovery | July 16th | 14,339 |
| 6 | DOG in The Parallel World Orchestra | Sakigake!! Matsuri'izm | July 23rd | 14,145 |
| 7 | CreepHyp | Ero / 29, 30 | July 23rd | 13,053 |
| 8 | Sukima Switch | Ah Yeah!! | July 23rd | 12,141 |
| 9 | TK from Ling tosite sigure | unravel | July 23rd | 10,112 |
| 10 | Takeuchi Mariya | Shizukana Densetsu (Legend) | July 23rd | 10,071 |
| 11 | Negicco | Sunshine Nihonkai  | July 22nd | 9,376 |
| 15 | BoA | MASAYUME CHASING | July 23rd | 6,696 |
| 17 | Secret | YooHoo | July 23rd | 6,106 |
| 18 | Minori Chihara | Mukaikaze ni uta Renagara | July 23rd | 5,945 |
---
Albums for July 21st – 27th 2014
| | | | | |
| --- | --- | --- | --- | --- |
| Rank |   Group/Artist | Album Title | Released | Sold |
| 1 | Girls' Generation | THE BEST | July 23rd | 74,921 |
| 2 | Ketsumeishi | KETSUNOPOLIS 9 | July 23rd | 50,225 |
| 3 | Yamashita Tatsuro | Big Wave 30th Anniversary Edition | July 23rd | 20,503 |
| 4 | Various Artists | FROZEN: Anna and the Snow Queen Soundtrack | March 12th | 16,008 |
| 5 | Oda Kazumasa | Oda Biyori | July 2nd | 11,127 |
| 6 | Tsuyoshi Nagabuchi | All Time Best 2014 | July 2nd | 9,948 |
| 7 | Tokyo Metropolitan Symphony Orchestra | Dragon Quest X OST | July 23rd | 9,350 |
| 8 | TOKIO | HEART | July 16th | 9,178 |
| 9 | Chris Hart | Heart Song II | June 25th | 8,576 |
| 10 | MACO | 23 | July 23rd | 8,024 |
Previous Oricon Charts
Source: Oricon