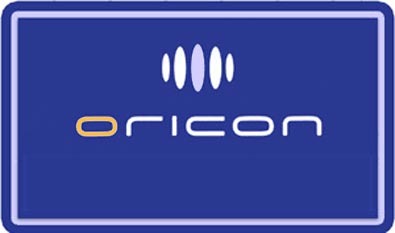 HKT48 tops the singles chart with their 3rd single Sakura Minna de Tabeta selling over 276,000 copies – its also their 3rd #1 single. Acid Black Cherry lands in the #2 spot with 18th single Kimi ga Inai, Anohi Kara…
Anime tied releases are lead at #4 with 9nine with 12th single With You / With Me – ED2 Magi: The Kingdom of Magic. Yui Horie with her 17th single The♡World's♡End (OP2 GOLDEN TIME) in #9 spot and Tia with single Heart Realize lands at #17 – her 2nd single is featured as the ending theme for anime Noragami.
BUMP OF CHICKEN tops the album chart with 7th original album RAY selling over 182,000 copies and close in the #2 spot is ATSUSHI from EXILE with solo album Music selling over 173,000 copies.
Read on for the complete top 10 singles and albums charts.
Singles for March 10th -16th 2014
| | | | | |
| --- | --- | --- | --- | --- |
| Rank |   Group/Artist | Single Title | Released | Sold |
| 1 | HKT48 | Sakura Minna de Tabeta | March 12th | 276,799 |
| 2 | Acid Black Cherry | Kimi ga Inai Anohi Kara… | March 12th | 57,075 |
| 3 | DEMP GUMI.inc | Sakura Operation | March 12th | 43,959 |
| 4 | 9nine | With You / With me | March 12th | 27,696 |
| 5 | Kis-My-Ft2 | Hikari no Signal | March 5th | 17,357 |
| 6 | Ketsumeishi | Californie | March 12th | 13,101 |
| 7 | Aoyama Sei Hachamecha School | STARTING OVER | March 12th | 12,435 |
| 8 | | | Feb 26th | 9,032 |
| 9 | Yui Horie | The♡World's♡End | March 12th | 8,490 |
| 10 | KEYTALK | Parallel | March 12th | 7,403 |
| 17 | Tia | Heart Realize | March 12th | 5,053 |
---
Albums for March 10th – 16th 2014
| | | | | |
| --- | --- | --- | --- | --- |
| Rank |   Group/Artist | Album Title | Released | Sold |
| 1 | BUMP OF CHICKEN  | RAY | March 12th | 182,003 |
| 2 | EXILE ATSUSHI | Music | March 12th | 173,879 |
| 3 | MAN WITH A MISSION | Tales of Purefly | March 12th | 61,604 |
| 4 | A.B.C-Z | From ABC to Z | March 12th | 39,261 |
| 5 | SID | OUTSIDER | March 12th | 32,185 |
| 6 | JUJU | DOOR | March 5th | 20,330 |
| 7 | Mika Nakashima | Zutto Sukidatta ~All My Covers ~ | March 12th | 14,667 |
| 8 | Tohoshinki | TREE | March 5th | 14,627 |
| 9 | Various Artists | Anna and the Snow Queen Soundtrack | March 12th | 12,683 |
| 10 | Tomomi Kahara | Memories – Kahara Covers – | March 12th | 12,236 |
Previous Oricon Charts
Source: Oricon