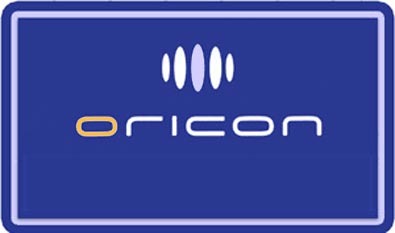 NMB48 tops the singles chart with 9th single Takane no Ringo selling over 405,000 copies. Its their 2nd best opening week selling single for the AKB48 sister group. In 2nd spot is J Soul Brothers with single S.A.K.U.R.A. selling over 109,000 copies and in 3rd is last week's #1 from SKE48 their 14th single Mirai Towa selling another 55,000 copies.
Topping the album chart is Kis-My-Ft2 with a singles compilation album HIT! HIT! HIT! selling over 217,000 copies.
Read on for the complete top 10 singles and albums charts.
Singles for March 24th – 30th 2014
| | | | | |
| --- | --- | --- | --- | --- |
| Rank |   Group/Artist | Single Title | Released | Sold |
| 1 | NMB48 | Takane no Ringo  | March 26th | 405,579 |
| 2 | J Soul Brothers  | S.A.K.U.R.A. | March 26th | 109,554 |
| 3 | SKE48 | Mirai Towa | March 19th | 55,911 |
| 4 | ikki!!!!!!! | Super Express | March 26th | 32,157 |
| 5 | THE Possible | Yuuki Super Bowl | March 26th | 25,790 |
| 6 | BOYFRIEND | My Avatar | March 26th | 23,145 |
| 7 | PASSPO | Perfect Sky | March 26th | 21,967 |
| 8 | Naughty!!! | X.I.P. | March 26th | 17,975 |
| 9 | 3 Magesty | Royal Trinity | March 26th | 17,493 |
| 10 | DREAMS COME TRUE | AGAIN | March 26th | 14,806 |
---
Albums for March 24th – 30th 2014
| | | | | |
| --- | --- | --- | --- | --- |
| Rank |   Group/Artist | Album Title | Released | Sold |
| 1 | Kis-My-Ft2 | HIT! HIT! HIT! | March 26th | 217,860 |
| 2 | back number | Love Story | March 26th | 38,713 |
| 3 | Unicorn | Eager Jake Joro | March 26th | 35,959 |
| 4 | Various Artists | Anna and the Snow Queen Soundtrack | March 12th | 31,003 |
| 5 | MYNAME | Five Stars | March 26th | 30,081 |
| 6 | May J. | Heartful Song Covers | March 26th | 29,375 |
| 7 | Various Artists | DREAMS COME TRUE 25th Anniversary Best COVERS | March 26th | 28,949 |
| 8 | the HIATUS | Keeper Of The Flame | March 26th | 27,181 |
| 9 | E-girls | COLORFUL POP | March 19th | 25,895 |
| 10 | Various Artists | Final Fantasy: A REALM REBORN (Original Soundtrack) | March 26th | 21,946 |
Previous Oricon Charts
Source: Oricon