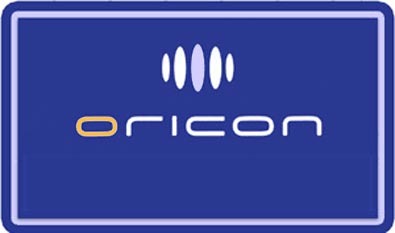 Nogizaka46 tops the singles charts with 8th single Kizuitara Kataomoi (気づいたら片想い) selling over 457,000 copies. Its their 7th #1 single plus best opening week single by over 60,000 copies (for the second time in a row). Note: for the 4th week in a row and 5 of the past 6 weeks an AKB48 affiliated group tops the singles charts.
Korean band FTISLAND lands in #5 with their 13th Japanese single Mitaiken Future.
Topping the album chart is top male singer Fukuyama Masaharu with his 11th album HUMAN selling over 213,000 copies. In the #2 spot is last week's topper Kis-My-Ft2 with singles compilation album HIT! HIT! HIT! selling another 26,000 copies. Anime tied group OLDCODEX lands in #5 with their 3rd album A Silent within The Roar and voice actress Suzuko Mimori hits #9 with her 1st album Suki (好きっ).
Read on for the complete top 10 singles and albums charts.
Singles for March 31st – April 6th 2014
| | | | | |
| --- | --- | --- | --- | --- |
| Rank |   Group/Artist | Single Title | Released | Sold |
| 1 | Nogizaka46 | Kizuitara Kataomoi | April 2nd | 457,837 |
| 2 | B.A.P. | NO MERCY | April 2nd | 40,026 |
| 3 | Nakayama Yuma | High Five | April 2nd | 34,377 |
| 4 | Hirai Ken | Grotesque feat. Namie Amuro  | April 2nd | 30,064 |
| 5 | FTISLAND | Mitaiken Future | April 2nd | 22,197 |
| 6 | Kouhei Fukuda | Togegoe / Nanbu no Furusato | April 2nd | 12,855 |
| 7 | Idoling NEO | Sakura Horizon | April 2nd | 11,513 |
| 8 | NMB48 | Takane no Ringo  | March 26th | 8,904 |
| 9 | Kamereo | ♪LaLaLa♪ / Jikyu ¥850 | April 2nd | 7,930 |
| 10 | SKE48 | Mirai Towa | March 19th | 7,066 |
---
Albums for March 31st – April 6th 2014
| | | | | |
| --- | --- | --- | --- | --- |
| Rank |   Group/Artist | Album Title | Released | Sold |
| 1 | Fukuyama Masaharu | HUMAN | April 2nd | 213,096 |
| 2 | Kis-My-Ft2 | HIT! HIT! HIT! | March 26th | 26,177 |
| 3 | Various Artists | Anna and the Snow Queen Soundtrack | March 12th | 26,053 |
| 4 | Miliyah x Shota | THE BEST | April 2nd | 23,861 |
| 5 | OLDCODEX | A Silent within The Roar | April 2nd | 21,607 |
| 6 | May J. | Heartful Song Covers | March 26th | 20,211 |
| 7 | MISIA | NEW MORNING | April 2nd | 19,065 |
| 8 | μ's (Muse) from Love Live! | Love Live! Solo Live! Collection Memorial Box II | April 2nd | 14,725 |
| 9 | Suzuko Mimori  | Suki | April 2nd | 14,379 |
| 10 | Rihwa | BORDERLESS | April 2nd | 11,877 |
Previous Oricon Charts
Source: Oricon