November 18, 2014
-
toyNN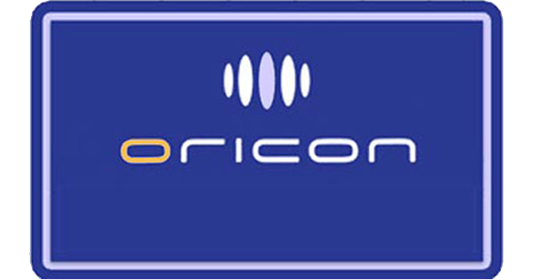 Kinki Kids tops the singles charts with 34th single Kagi no Nai Hako selling over 152,000 copies. Its been a over a year since the popular duo released a single and they continue a perfect streak with 34 #1 singles. Idol unit Berryz Kobo lands in #2 with their 36th single Romance wo Katatte / Towa no Uta.
Kana Nishino tops the album charts with her 5th original album with LOVE selling over 100,000 copies.
Read on for the complete top 10 singles and albums charts.
Singles for November 10th – 16th 2014
| | | | | |
| --- | --- | --- | --- | --- |
| Rank |   Group/Artist | Single Title | Released | Sold |
| 1 | Kinki Kids  | Kagi no Nai Hako | Nov 12th | 152,412 |
| 2 | Berryz Kobo | Romance wo Katatte / Towa no Uta | Nov 12th | 77,285 |
| 3 | Flower | Akikaze no Answer | Nov 12th | 41,844 |
| 4 | aiko | Atashi no Muko | Nov 12th | 41,357 |
| 5 | BEAST | Kimi wa do? | Nov 12th | 39,820 |
| 6 | Printemps (VA) | Love Live! 3rd unit single | Nov 12th | 38,546 |
| 7 | Chotokkyu | Star Gear | Nov 12th | 37,943 |
| 8 | Namie Amuro | BRIGHTER DAY | Nov 12th | 35,247 |
| 9 | BTOB | WOW (JPN ver) | Nov 12th | 23,583 |
| 10 | miwa | Kibo no Wa / Gesshoku winter moon | Nov 12th | 18,786 |
| 12 | Mamoru Miyano | BREAK IT! | Nov 12th | 12,729 |
| 13 | Ikimonogakari | GOLDEN GIRL | Nov 12th | 11,960 |
---
Albums for November 10th – 17th 2014
| | | | | |
| --- | --- | --- | --- | --- |
| Rank |   Group/Artist | Album Title | Released | Sold |
| 1 | Kana Nishino | with LOVE | Nov 12th | 100,111 |
| 2 | Kuraki Mai  | Kuraki Mai BEST 151A – LOVE & HOPE | Nov 12th | 40,556 |
| 3 | Jin Akanishi  | Mi Amor | Nov 12th | 35,022 |
| 4 | Nakajima Miyuki | Mondai Shu | Nov 12th | 26,990 |
| 5 | KANJANI8 | Kanjanizm  | Nov 5th | 19,231 |
| 6 | Taylor Swift | 1989 | Oct 29th | 18,488 |
| 7 | Arashi | THE DIGITALIAN  | Oct 22nd | 16,790 |
| 8 | Chris Hart | Christmas Hearts | Nov 12th | 15,601 |
| 9 | NMB48 | Sekai no Chushin wa Osaka ya ~ Namba Jichiku ~  | Aug 13th | 14,220 |
| 10 | Sheena Ringo | Hi Izuru Tokoro | Nov 5th | 42,638 |
Previous Oricon Charts
Source: Oricon