September 16, 2014
-
toyNN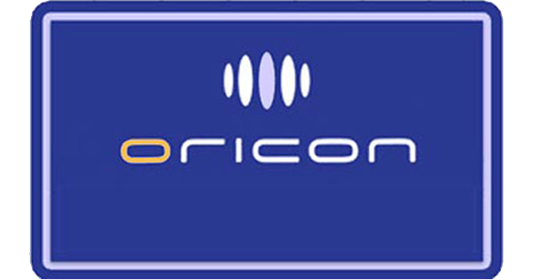 Southern All Stars tops the singles charts with Tokyo VICTORY the theme song for the TBS TV coverage of the 2014 Asian Games. Idol and dance unit E-girls lands in #2 with single Highschool Love and Korean vocal group B1A4 gets #3 with 4th Japanese single SOLO DAY – Japanese ver. –.
Composer and performer SawanoHiroyuki[nZk] (Sawano Hiroyuki) hits #9 with his first single A/Z | aLIEz the ending theme(s) for anime Aldnoah.ZERO.
Mariya Takeuchi tops the album charts with TRAD, her first album in seven years, selling over 118,000 copies. fripSide lands in #3 with infinite synthesis 2 and Sawano Hiroyuki hits the charts again with the original sound track album for anime Aldnoah.ZERO.
Favorite voice actor and singer Minori Chihara gets #9 with her 10th anniversary BEST album SANCTUARY.
Read on for the complete top 10 singles and albums charts.
Singles for September 8th – 14th 2014
| | | | | |
| --- | --- | --- | --- | --- |
| Rank |   Group/Artist | Single Title | Released | Sold |
| 1 | Southern All Stars | Tokyo VICTORY | Sept 10th | 92,645 |
| 2 | E-girls | Highschool Love | Sept 10th | 61,046 |
| 3 | B1A4 | SOLO DAY – Japanese ver. – | Sept 10th | 47,479 |
| 4 | Nakayama Yuma | Get Up! | Sept 10th | 34,435 |
| 5 | Yumemiru Adolescence | Shoumei Teenager | Sept 10th | 19,491 |
| 6 | May J. | True Love | Sept 10th | 16,055 |
| 7 | PrizmaX | REBORN | Sept 10th | 15,380 |
| 8 | CLEARS | Bi-bi-bi-Beauty!!! | Sept 10th | 15,089 |
| 9 | SawanoHiroyuki[nZk]  | A/Z | aLIEz  | Sept 10th | 14,604 |
| 10 | DAIGO | CHANGE! | Sept 10th | 14,111 |
---
Albums for September 8th – 14th 2014
| | | | | |
| --- | --- | --- | --- | --- |
| Rank |   Group/Artist | Album Title | Released | Sold |
| 1 | Mariya Takeuchi | TRAD | Sept 10th | 118,697 |
| 2 | WINNER | 2014 S/S Japan Collection | Sept 10th | 35,079 |
| 3 | fripSide | infinite synthesis 2 | Sept 10th | 19,770 |
| 4 | SMAP | Mr. S | Sept 3rd | 17,716 |
| 5 | Sawano Hiroyuki | Aldnoah.ZERO OST | Sept 10th | 12,627 |
| 6 | Ariana Grande | My Everything | Aug 27th | 11,728 |
| 7 | Masahi Sada | Dainigakushou | Sept 10th | 11,796 |
| 8 | EXILE TRIBE | REVOLUTION | Aug 27th | 10,000 |
| 9 | Minori Chihara | SANCTUARY 10th Anniversary Best Album | Sept 10th | 9,805 |
| 10 | Kiyokiba Shunsuke | My SOUNDS | Sept 10th | 8,839 |
Previous Oricon Charts
Source: Oricon