November 25, 2014
-
toyNN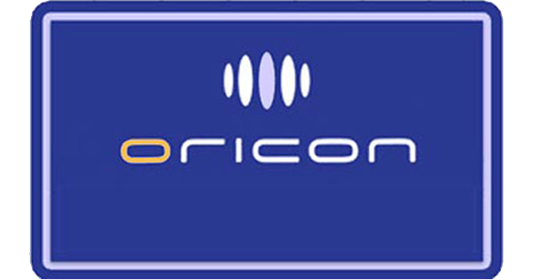 Sexy Zone tops the charts with single Kimi ni HITOMEBORE selling over 336,000 copies. The title song is featured as the theme song for TV series Kurofuku Monogatari starring member Nakajima Kento and Kashiwagi Yuki (AKB48). Landing in #2 is Mr. Children with single Ashioto – Be Strong featured as the theme song for the TV drama series Nobunaga Concerto.
Anime tied releases are lead by EGOIST with single Fallen in #9 (ED PSYCHO-PASS 2) and Kalafina in #10 with single believe (ED Fate/stay night – Unlimited Blade Works –).
Album charts are topped by British vocal group One Direction with album FOUR selling over 67,000 copies. Last week's #1 slips to #2 – Kana Nishino with her 5th original album with LOVE.
Read on for the complete top 10 singles and albums charts.
Singles for November 17th – 23rd 2014
| | | | | |
| --- | --- | --- | --- | --- |
| Rank |   Group/Artist | Single Title | Released | Sold |
| 1 | Sexy Zone | Kimi ni HITOMEBORE | Nov 19th | 336,101 |
| 2 | Mr. Children | Ashioto – Be Strong | Nov 19th | 114,667 |
| 3 | EXILE TRIBE | THE REVOLUTION | Aug 20th | 82,200 |
| 4 | C-ute | I miss you / THE FUTURE | Nov 19th | 60,120 |
| 5 | BTS | Danger – Japanese ver. – | Nov 19th | 49,124 |
| 6 | INFINITE F | Koi no Sign | Nov 19th | 31,287 |
| 7 | happiness | Seek A Light | Nov 19th | 26,308 |
| 8 | Kiryu | Amaterasu | Nov 19th | 19,176 |
| 9 | EGOIST | Fallen | Nov 19th | 17,764 |
| 10 | Kalafina | believe | Nov 19th | 17,372 |
| 13 | Leo Ieiri | Silly | Nov 19th | 14,793 |
| 14 | SCANDAL | Image | Nov 19th | 12,245 |
---
Albums for November 17th – 23rd 2014
| | | | | |
| --- | --- | --- | --- | --- |
| Rank |   Group/Artist | Album Title | Released | Sold |
| 1 | One Direction | FOUR | Nov 19th | 67,579 |
| 2 | Kana Nishino | with LOVE | Nov 12th | 37,438 |
| 3 | Hikawa Kiyoshi | Hikawa Kiyoshi Enka Meikyoku Collection 20 -Choito Kimagure Wataridori- | Nov 19th | 22,198 |
| 4 | Kazuya Yoshii | Yoshii Funk Jr.- Korega Genten!! | Nov 19th | 15,248 |
| 5 | Arashi | THE DIGITALIAN  | Oct 22nd | 12,397 |
| 6 | Taylor Swift | 1989 | Oct 29th | 12,207 |
| 7 | Pink Floyd | Forever (TOWA) | Nov 19th | 11,606 |
| 8 | DOBERMAN INFINITY | #PRLG | Nov 19th | 10,289 |
| 9 | ACIDMAN | 有と無 (Yu to mu, Yes and no) | Nov 19th | 9,395 |
| 10 | Chris Hart | Christmas Hearts | Nov 12th | 9,082 |
Previous Oricon Charts
Source: Oricon