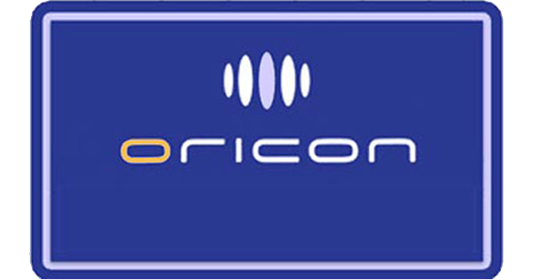 Sexy Zone top the singles charts with Otoko never give up selling over 125,000 copies. Their 7th single and 7th #1 includes coupling song Keep The Challenge the image song for Fuji TV's coverage of the Women's Volleyball World Grand Prix 2014.
AKB48 unit French Kiss 6th single, first in over two years – Omoidasenai Hana (思い出せない花) climbs into #2. Sound producer Revo's group Sound Horizon is just back in #3 with single Vanishing Starlight. Idol unit Juice=Juice climbs into #4 single Senobi / Date Janai yo Uchi no Jinsei wa.
Fictional idol group μ's (Muse) from game, anime, music franchise Love Live! hits #5 with single Shangri-la Shower featured as theme song for PS Vita game. Voice actor Kana Hanazawa lands at #12 with 6th single Hohoemi Mode.
Group AAA tops the album charts with 9th album GOLD SYMPHONY selling over 59,000 copies.
Read on for the complete top 10 singles and albums charts.
Singles for September 29th – October 5th 2014
| | | | | |
| --- | --- | --- | --- | --- |
| Rank |   Group/Artist | Single Title | Released | Sold |
| 1 | Sexy Zone | Otoko never give up | Oct 1st | 125,463 |
| 2 | French Kiss | Omoidasenai Hana  | Oct 1st | 37,788 |
| 3 | Sound Horizon | Vanishing Starlight (yodaka no hoshi / Mother / Interview with Noel) | Oct 1st | 37,430 |
| 4 | Juice=Juice  | Senobi / Date Janai yo Uchi no Jinsei wa | Oct 1st | 29,754 |
| 5 | μ's (Muse) | Shangri-la Shower (Love Live!) | Oct 1st | 27,777 |
| 6 | Phero Men | Dakiyosete TONIGHT | Oct 1st | 11,066 |
| 7 | SKE48 | Bukiyou Taiyou | July 30th | 10,953 |
| 8 | GACKT  | Akatsuki Tsukiyo – DAY BREAKERS  | Oct 1st | 10,484 |
| 9 | Luce Twinkle Wink | Setsuna Halation | Oct 1st | 10,329 |
| 10 | HKT48 | Hikaeme I Love You | Sept 24th | 8,900 |
| 12 | Kana Hanazawa | Hohoemi Mode | Oct 1st | 7,909 |
---
Albums for September 29th – October 5th 2014
| | | | | |
| --- | --- | --- | --- | --- |
| Rank |   Group/Artist | Album Title | Released | Sold |
| 1 | AAA | GOLD SYMPHONY | Oct 1st | 59,384 |
| 2 | Naoto Inti Raymi | Viva The World! | Oct 1st | 20,489 |
| 3 | Mariya Takeuchi | TRAD | Sept 10th | 13,880 |
| 4 | Hotei Tomoyasu | New Beginnings | Oct 1st | 11,948 |
| 5 | luz | tWoluz | Oct 1st | 9,663 |
| 6 | PRINCE | Art Official Age | Oct 1st | 8,949 |
| 7 | Ariana Grande | My Everything | Aug 27th | 8,649 |
| 8 | Tony Bennett & Lady Gaga | Cheek-to-Cheek | Sept 24th | 7,311 |
| 9 | Kahara Tomomi | MEMORIES 2 – Kahara All Time Covers – | Oct 1st | 6,505 |
| 10 | PRINCE & 3RDEYEGIRL | Plectrumelectrum | Oct 1st | 6,169 |
Previous Oricon Charts
Source: Oricon