TK from Ling tosite sigure revealed more details for single unravel – full track list unveiled. His first solo single has tie-up as the opening theme for upcoming anime Tokyo Ghoul. Single unravel comes on three editions releasing July 23rd 2014 – updated details and audio preview video follow.
TK (Toru Kitajima) is the leader of rock band Ling tosite sigure (凛として時雨) providing the vocals and guitar as well as composer, lyrics, and sound engineering. He previously released solo album flowering (2012.06.27) and most recently extended play (EP) contrast on March 5th 2014. He also announced that his second album is planned for release on August 27th 2014 – but no details have been revealed.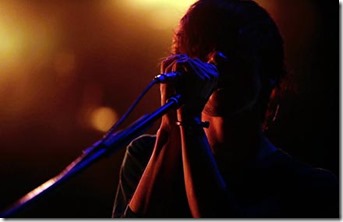 Anime Tokyo Ghoul is adapted from manga by Ishida Sui and set in Tokyo where humans are not the top of the food-chain. Mysterious 'ghouls' who have blended in society survive by devouring humans. Kaneki Ken, a college student, meets Rize at a café and having similar interests they start to become close. But Rize is a ghoul and will change Kaneki's world….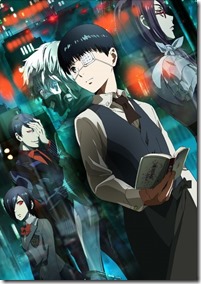 The anime is produced by Studio Pierrot and begins July 3rd 2014 on Tokyo MX. Outside of Japan provider Funimation.com will stream for North American audiences. Trailer below.
Single unravel comes on three editions. Limited Pressing with illustrated jacket cover by Ishida Sui is available through September 2014 and includes bonus CD track. Limited edition's DVD includes live performance captured March 13th 2014 during TK Acoustic & Electric TOUR 2014 "Killing you softly" held at Hamarikyu Asahi Hall, Tokyo.
Audio preview video for unravel and new anime trailer with subtitles follow below the release details..
TK from Ling tosite sigure – unravel – release date July 23rd 2014
Limited [CD+DVD] (¥2000)


Limited Pressing [CD] (¥1300)


[CD]
1. unravel
2. Fu re te Fu re ru
3. Acoustic Installation
[DVD]
1. TK Acoustic & Electric TOUR 2014 "Killing you softly" @ Asahi Hall Hamarikyu
– Tsumi no Houseki
– CRAZY Kanjou  STYLE
– fourth
– seacret cm
– white silence
– Re:automation
– Sergio Echigo
[CD]
1. unravel
2. Fu re te Fu re ru
3. Acoustic Installation
4. unravel (TV-size)
Regular [CD] (¥1200)


[CD]
1. unravel
2. Fu re te Fu re ru
3. Acoustic Installation
TK from Ling tosite sigure official site