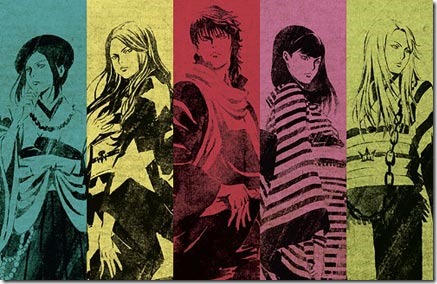 T.M.Revolution and SCANDAL have added the jacket covers and more details for their special split single Count ZERO / Runners high. The songs have tie-ups with new PS3 game Sengoku BASARA4 as the opening and ending theme songs respectively. Single Count ZERO / Runners high comes on two editions hitting stores February 12th 2014 – updated details and game preview follow.
T.M.Revolution or T.M.R. is the alter-ego created by Takanori Nishikawa who also created and leads rock band abingdon boys school. Nishikawa as T.M.R. has released 25 singles from 1995-2012 and 9 original albums. He recently collaborated with Nana Mizuki for two opening theme songs Preserved Roses (2013.05.15) and Kakumei Dualism (2013.10.23) for anime Valvrave the Liberator.
Band SCANDAL is celebrating their 5th year since major label debut and released their 5th original album STANDARD on October 2nd 2013 (more details).
New PS3 game Sengoku BASARA4 by CAPCOM is a follow-up for their popular series and sequel for game Sengoku BASARA3. It's an arcade style single player hack n'slash game. The game releases in Japan on January 23rd 2014.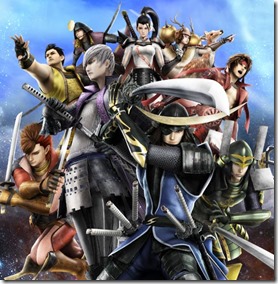 The split single Count ZERO / Runners high comes on two editions,
– Limited with DVD that includes preview movie for PS3 game Sengoku BASARA4 plus additional footage featuring SCANDAL and T.M.R. 
– Regular CD-only. First Press version adds bonus stickers with SCANDAL and T.M.R.
Most stores and online sales add bonus postcards featuring each artist (while supplies last),
T.M.Revolution x SCANDAL – Count ZERO / Runners high – release date February 12th 2014
Limited [CD+DVD] (¥1800)

Regular [CD] (¥1223)

[CD]
1. Count ZERO
2. Runners high
3. Count ZERO (off vocal)
4. Runners high (off vocal)
[DVD]
1. PS3 game Sengoku BASARA4 preview movie
2. T.M.Revolution & SCANDAL interviews, photos and more.
[CD]
1. Count ZERO
2. Runners high
3. Count ZERO (off vocal)
4. Runners high (off vocal)
T.M.R. x SCANDAL special website
T.M.Revolution Official website