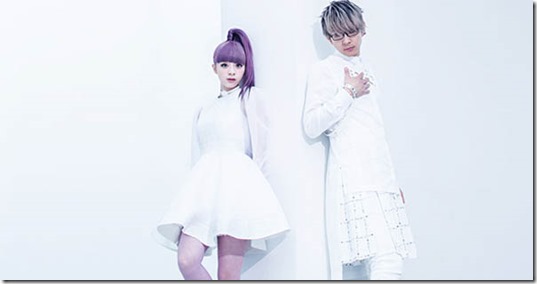 GARNiDELiA announced new single MIRAI with tie-up as the ending theme for upcoming anime Gunslinger Stratos. Their 4th single comes on three editions scheduled for release on May 13th 2015. Read on for more early details.
~ jacket covers and more revealed ~
Energetic rock unit GARNiDELiA consists of producer Abe Yoshinori "toku" and vocalist Mizuhashi Mai "Maria" recently released their 1st album Linkage Ring on January 21st 2015. The album includes their first three singles, early indie releases, plus new songs for 13 total tracks.
GARNiDELiA collaborates with Luna Haruna on her upcoming album Candy Lips composing and producing song Otome no negaigoto (more details).
Anime Gunslinger Stratos based on 2012 game from Nitroplus and Square Enix with Urobuchi Gen (Aldnoah.ZERO, Puella Magi Madoka Magica, Psycho-Pass) providing the original concept. Its set in 2115 with a former Japan split into two worlds – an outlaw world with complete freedom and one without any personal freedoms. The boundary between the two worlds starts to erode and both governments pick their top special force individuals – Gunslingers – to be sent back in time to 2015. Their goal is to eliminate the opposing side so that only one group survives altering the future.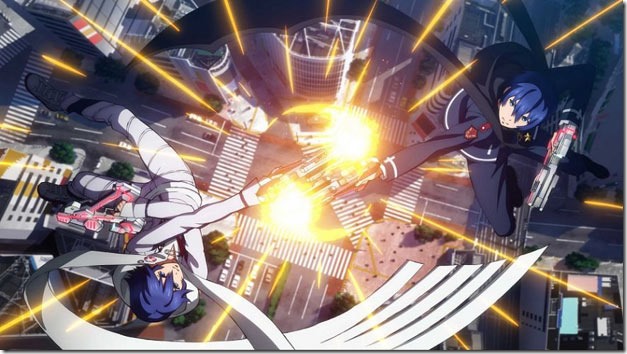 Produced by A-1 Pictures the anime begins airing April 2015 on Tokyo MX.
The opening theme "vanilla sky" is provided by Ayano Mashiro with arrangement by GARNiDELiA (more details coming).
Single MIRAI (Future) comes on three editions (details subject to change). Jacket covers, full track list, and more details coming!
Original game anime trailer (2013) after the release details (theme song Transfer from livetune adding Megumi Nakajima).
GARNiDELiA – MIRAI – release date May 13th 2015
Limited [CD+DVD] (¥1500)


Limited Pressing [CD+DVD] (¥1500)


[CD]
1. MIRAI
2. undecided
3. undecided
4. MIRAI (off vocal)
[DVD]
1. MIRAI (music video)
2. making-of music video
[CD]
1. MIRAI
2. undecided
3. undecided
4. MIRAI (off vocal)
5. MIRAI (TV-size)
[DVD]
1. ending animation (textless)
Regular [CD] (¥1200)


 
[CD]
1. MIRAI
2. undecided
3. undecided
4. MIRAI (off vocal)