November 15, 2015
-
toyNN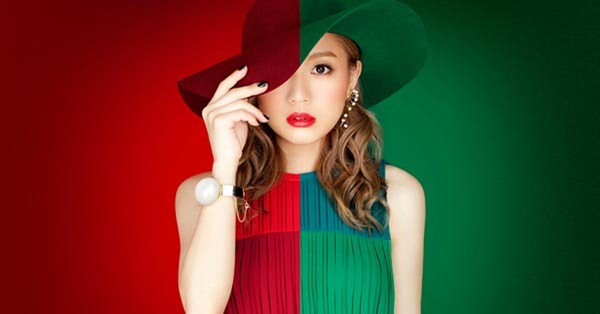 Kana Nishino (西野カナ) is getting ready to release two compilation albums Secret Collection ~ RED ~ and Secret Collection ~ GREEN ~. The albums include a selection of her single b-side songs, favorite album songs, plus each with two new songs. The albums both come on two editions releasing simultaneously November 18th 2015.
The new songs include No. 1 with tie-up as theme for NTV drama Okite ue Kyoko no Biboroku (掟上今日子の備忘録).
Singer / songwriter Kana Nishino (26) most recently released 27th single Torisetsu (トリセツ) on September 9th 2015. The single has tie-up as theme song for movie Heroine Shikkaku (ヒロイン失格).
The albums comes on two editions each. Limited has special jacket and deluxe box packaging. The Limited editions also include photo book matching the special DVD contents. All editions First Press add special goods lottery application.
New music videos for No. 1 and A-gata no uta (A型のうた) both after the release details
Kana Nishino – Secret Collection ~ RED ~ – release date November 18th 2015
Limited [CD+DVD] (¥3694)


Regular [CD] (¥2870)


[CD]
1. This Is Love (new)
2. A-gata no uta
3. UNZARI (new)
4. Clap Clap!!
5. Day 7
6. Happy Half Year!
7. Rainbow
8. beloved
9. FANTASY
10. Every Boy Every Girl
11. Love you, Miss you
12. Story
13. missing you
14. Together
15. Sherie

[DVD]
1. Kanayan X'mas Special ~ wish & real ~

[CD]
1. This Is Love (new)
2. A-gata no uta
3. UNZARI (new)
4. Clap Clap!!
5. Day 7
6. Happy Half Year!
7. Rainbow
8. beloved
9. FANTASY
10. Every Boy Every Girl
11. Love you, Miss you
12. Story
13. missing you
14. Together
15. Sherie
Kana Nishino – Secret Collection ~ GREEN ~ – release date November 18th 2015
Limited [CD+DVD] (¥3694)


Regular [CD] (¥2870)


[CD]
1. No. 1 (new)
2. Never Know
3. Brand New Me
4. This Is How We Do It (new)
5. GIRLS GIRLS
6. LOVE IS BLIND
7. ONE WAY LOVE
8. My Baby
9. Konoma Made
10. Secret
11. Abracadabra
12. Shut Up
13. LOVE & JOY
14. 25
15. Thinking of you

[DVD]
1. Halloween Collection (digest)

[CD]
1. No. 1 (new)
2. Never Know
3. Brand New Me
4. This Is How We Do It (new)
5. GIRLS GIRLS
6. LOVE IS BLIND
7. ONE WAY LOVE
8. My Baby
9. Konoma Made
10. Secret
11. Abracadabra
12. Shut Up
13. LOVE & JOY
14. 25
15. Thinking of you