February 24, 2015
-
toyNN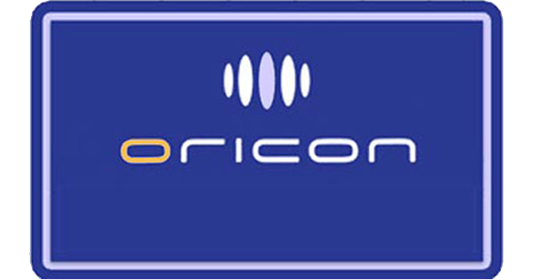 SMAP tops the singles charts with double a-side single Karei naru Gyakushu / Humor Shichau yo selling over 160,000 copies. Their 54th single is featured as theme song for TV drama Zeni no Senso (銭の戦争) staring member Kusanagi Tsuyoshi and Oshima Yuko. 
Many anime tied releases including Shoko Nakagawa with current ending theme DoriDori (ドリドリ) for anime Pokemon XY landing at #8. Out of the top 10 – voice actor Nitta Emi hits #12 & #15 with singles NEXT PHASE (ED2 Cardfight! Vanguard G) and Tankyu Dreaming (ED Tantei Opera Milky Holmes TD). Aoi Eir with single GENESIS (ED Aldnoah.ZERO season 2) at #17 and Milky Holmes unit at #20 with Milky A GO GO (OP Tantei Opera Milky Holmes TD).
Boy idols of Generations from EXILE TRIBE top the album chart with GENERATION EX. The 4th week on the charts for J Soul Brothers staying at #2 with PLANET SEVEN.
Read on for the complete top 10 singles and albums charts.
Singles for February 16th – 22nd 2015
| | | | | |
| --- | --- | --- | --- | --- |
| Rank |   Group/Artist | Single Title | Released | Sold |
| 1 | SMAP | Karei naru Gyakushu / Humor Shichau yo | Feb 18th | 160,313 |
| 2 | Apink | Mr. Chu – Japanese Ver. – | Feb 18th | 54,161 |
| 3 | SUPER GiRLS | GiraGira Revolution | Feb 18th | 50,740 |
| 4 | Cinderella Project | Idolmaster Cinderella Girls Animation Project 01 | Feb 18th | 46,730 |
| 5 | AKINO from bless4 | Kaishoku | Feb 18th | 31,398 |
| 6 | Nishizawa Koso | Fubuki | Feb 18th | 27,786 |
| 7 | Flower | Sayonara Arisu / TOMORROW ~ shiawase no hosoku ~ | Feb 18th | 24,977 |
| 8 | Shokotan | DoriDori   | Feb 18th | 16,180 |
| 9 | Ars Magna | Miroku Osamu Hana | Feb 18th | 14,028 |
| 10 | Yamauchi Keisuke | Spotlight | Feb 18th | 12,139 |
| 12 | Nitta Emi | NEXT PHASE | Feb 18th | 8,941 |
| 15 | Nitta Emi | Tankyu Dreaming | Feb 18th | 8,313 |
| 17 | Aoi Eir | GENESIS | Feb 18th | 7,668 |
| 20 | Milky Holmes | Milky A GO GO | Feb 18th | 6,457 |
---
Albums for February 16th – 22nd 2015
| | | | | |
| --- | --- | --- | --- | --- |
| Rank |   Group/Artist | Album Title | Released | Sold |
| 1 | Generations from EXILE TRIBE | Generation EX | Feb 18th | 64,429 |
| 2 | J Soul Brothers  | PLANET SEVEN | Jan 28th | 33,705 |
| 3 | Dempagumi.inc | WWDD | Feb 18th | 32,716 |
| 4 | ONE OK ROCK | 35XXXV | Feb 11th | 23,813 |
| 5 | CAPSULE | WAVE RUNNER | Feb 18th | 11,395 |
| 6 | SEKAI NO OWARI | Tree | Jan 14th | 11,076 |
| 7 | Abe Mao | Oppajime! | Feb 18th | 9,449 |
| 8 | LOVE PSYCHEDELICO | BEST I | Feb 18th | 9,373 |
| 9 | LOVE PSYCHEDELICO | BEST II | Feb 18th | 9,045 |
| 10 | FLOWER FLOWER | Iro | Feb 18th | 8,650 |
Previous Oricon Charts
Source: Oricon