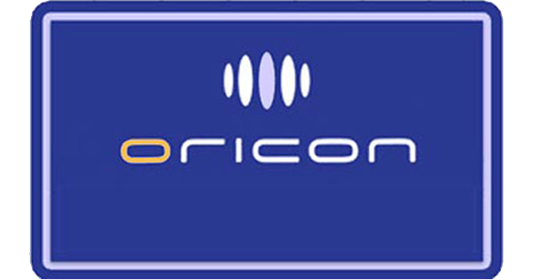 KAT-TUN tops the singles charts with 23rd single Dead or Alive selling over 191,000 copies. The single has tie-up as theme song for movie JOKER GAME staring member Kazuya Kamenashi. Korean vocal units JYJ with WAKE ME TONIGHT and B1A4 with Shiroi Kiseki jump into #2 and #3 respectively.
AKB48 dominates the album charts with Koko ga Rhodes da, Koko de Tobe! selling over 746,000 copies. Their 6th original album is tied to fan x member photo shoot events. Last week's #1 slips only one spot to #2 – SEKAI NO OWARI with album Tree selling another 74,000 copies.
Idol unit Berryz Kobo lands at #5 with their greatest hits album Kanjuku Berryz Kobo The Final Completion Box. The longtime Hello! Project group announced they'll go on indefinite hiatus this spring 2015.
Read on for the complete top 10 singles and albums charts.
Singles for January 19th – 25th 2015
| | | | | |
| --- | --- | --- | --- | --- |
| Rank |   Group/Artist | Single Title | Released | Sold |
| 1 | KAT-TUN | Dead or Alive | Jan 21st | 191,505 |
| 2 | JYJ | WAKE ME TONIGHT | Jan 21st | 135,556 |
| 3 | B1A4 | Shiroi Kiseki | Jan 21st | 68,877 |
| 4 | w-inds. | FANTASY | Jan 21st | 34,213 |
| 5 | Block B | Very Good (Japanese Version) | Jan 21st | 33,579 |
| 6 | back number | Heroine | Jan 21st | 28,502 |
| 7 | B'z | Uchouten | Jan 14th | 17,005 |
| 8 | Nakamori Akina | Rojo Tierra | Jan 21st | 13,956 |
| 9 | Nogizaka46 | Nandome no Aozora ka? | Oct. 8th 2014 | 10,488 |
| 10 | Nana Mizuki | Eden | Jan 14th | 6,608 |
---
Albums for January 19th – 25th 2015
| | | | | |
| --- | --- | --- | --- | --- |
| Rank |   Group/Artist | Album Title | Released | Sold |
| 1 | AKB48 | Koko ga Rhodes, da Koko de Tobe! | Jan 21st | 746,717 |
| 2 | SEKAI NO OWARI | Tree | Jan 14th | 74,172 |
| 3 | Tokunaga Hideaki | VOCALIST 6 | Jan 21st | 50,097 |
| 4 | KANA-BOOM | TIME | Jan 21st | 34,465 |
| 5 | Berryz Kobo | Ripe Berryz Kobo The Final Completion Box | Jan 21st | 19,136 |
| 6 | E-Girls  | E.G. TIME | Jan 1st | 15,246 |
| 7 | Nogizaka46 | Tomei na Iro  | Jan 7th | 13,504 |
| 8 | CINDERELLA PROJECT | Idolmaster Cinderella Gilrs Animation 00 Starter BEST | Jan 21st | 11,403 |
| 9 | Fall out boy | American Beauty / American Psycho | Jan 21st | 8,671 |
| 10 | Hamada Shogo | Dream Catcher | Jan 14th | 7,886 |
Previous Oricon Charts
Source: Oricon