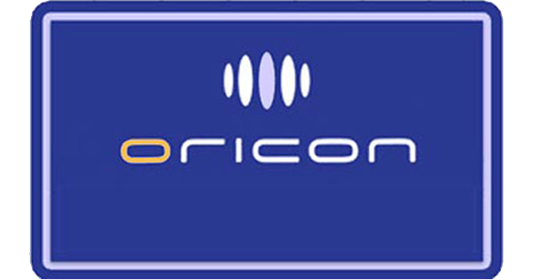 HKT48 tops the singles chart with 5th single 12-Byo (12 Seconds) selling over 277,000 copies. Landing at #2 is BUMP OF CHICKEN with double a-side single Hello,world! / Colony selling over 150,000 copies. Both title songs have tie-ups: Hello,world! OP for anime Blood Blockade Battlefront (Kekkai Sensen, 血界戦線) and Colony main theme for live-action movie Parasyte Final Chapter.
Nana Mizuki climbs to #4 with 32nd single Angel Blossom with tie-up as OP for anime Magical Girl Lyrical Nanoha ViVid. Fictional idol group μ's (Muse) from Love Live! High School Idol Project lands at #5 with single Mi wa M'usic no Mi.
Boy idol unit Johnny's WEST tops the album charts with Paripipo (パリピポ) that celebrates the 1st anniversary of their unit's launch.
Read on for the complete top 10 singles and albums charts.
Singles for April 20th – 26th 2015
| | | | | |
| --- | --- | --- | --- | --- |
| Rank |   Group/Artist | Single Title | Released | Sold |
| 1 | HKT48 | 12-byo (12 Seconds) | April 22nd | 277,916 |
| 2 | BUMP OF CHICKEN | Hello, World / Colony | April 22nd | 150,417 |
| 3 | J Soul Brothers | STORM RIDERS feat. SLASH | April 22nd | 107,685 |
| 4 | Nana Mizuki | Angel Blossom | April 22nd | 39,623 |
| 5 | μ's (Muse) | Mi wa M'usic no Mi. | April 22nd | 32,652 |
| 6 | new generations (VA) | IdolMaster Cinderella Girls Animation Project 07 | April 22nd | 27,114 |
| 7 | Nakayama Yuma | YOLO Moment | April 22nd | 21,846 |
| 8 | Girls Generation | Catch Me If You Can | April 22nd | 20,835 |
| 9 | Otoya x Natsuki (VA) | Cross Unit Idol Song: EMOTIONAL LIVE – Uta no Prince-sama | April 22nd | 19,314 |
| 10 | Nogizaka46 | Inochi wa Utsukushii  | March 18th | 16,017 |
| 10 | Jupiter (VA) | IdolMaster SideM Starting LINE-01 | April 15th | 10,299 |
| 13 | Aoi Eir | Lapis Lazuli | April 22nd | 10,110 |
---
Albums for April 20th – 26th 2015
| | | | | |
| --- | --- | --- | --- | --- |
| Rank |   Group/Artist | Album Title | Released | Sold |
| 1 | Johnny's WEST | Paripipo | April 22nd | 81,161 |
| 2 | Sound Horizon | 9th Story CD "Nein" | April 22nd | 46,518 |
| 3 | Southern All Stars | Budo | March 31st | 24,767 |
| 4 | CV Namakura Manami | The IdolMaster Master Artist 3 02 Hibiki | April 22nd | 21,485 |
| 5 | CV Nakamura Eriko | The IdolMaster Master Artist 3 01 Haruka | April 22nd | 21,088 |
| 6 | CV Hirata Hiromi | The IdolMaster Master Artist 3 03 Kikuchi | April 22nd | 21,061 |
| 7 | Aoi Shota | UNLIMITED | April 22nd | 14,127 |
| 8 | Various artists | The Fast and The Furious Sky Mission OST | April 8th | 13,349 |
| 9 | Fukuyama Masaharu | Tamashii Riku | April 8th | 12,835 |
| 10 | Soraru | Yuu Tamari no Shiori | April 22nd | 10,911 |
| 12 | Kana Hanazawa | Blue Avenue | April 22nd | 9,560 |
Previous Oricon Charts
Source: Oricon