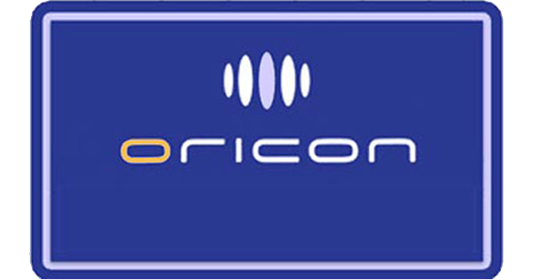 Idol unit Juice=Juice tops the singles chart with 6th single Wonderful World/Ca va ? Ca va ?. Landing at #2 special AKB48 group unit NyaKB with Tsuchinoko Panda with first single Idol wa Unyanya no Kudan (アイドルはウーニャニャの件). The single has tie-up as the 3rd ending theme for ongoing anime Yo-Kai Watch (妖怪ウォッチ).
Ending theme for anime Uta no Prince-sama -  Maji Love Revolutions sung by voice actor unit STARISH lands at #3.
Top selling male vocalist Fukuyama Masaharu tops the albums chart with solo guitar acoustic song album Tamashii Riku (魂リク). Anisong singer and voice actor Suzuko Mimori lands at #5 with her 2nd album Fantastic Funfair.
Read on for the complete top 10 singles and albums charts.
Singles for April 6th – 12th 2015
| | | | | |
| --- | --- | --- | --- | --- |
| Rank |   Group/Artist | Single Title | Released | Sold |
| 1 | Juice=Juice | Wonderful World / Ca va? Ca va? | April 8th | 34,127 |
| 2 | NyaKB with Tsuchinoko Panda | Idol wa Unyanya no Kudan | April 8th | 33,675 |
| 3 | ST☆RISH (VA) | Maji LOVE Revolutions | April 8th | 32,405 |
| 4 | CNBLUE | WHITE | April 8th | 25,999 |
| 5 | Decoration | The Idolmaster Cinderella Girls Animation Project 05 Let's Go Happy!! | April 8th | 18,152 |
| 6 | TUBE | Imasara Surfside | April 8th | 15,427 |
| 7 | Naoto Intiraymi | Itsuka Kitto | April 8th | 11,394 |
| 8 | NMB48 | Don't Look Back | March 31st | 10,448 |
| 9 | SKE48 | Coquettish Juutai Chuu | March 31st | 8,881 |
| 10 | Nogizaka46 | Inochi wa Utsukushii  | March 18th | 8,740 |
---
Albums for April 6th – 12th 2015
| | | | | |
| --- | --- | --- | --- | --- |
| Rank |   Group/Artist | Album Title | Released | Sold |
| 1 | Fukuyama Masaharu | Tamashii Riku | April 8th | 123,075 |
| 2 | Southern All Stars | Budo | March 31st | 68,716 |
| 3 | miwa | ONENESS | April 8th | 50,255 |
| 4 | Ayumi Hamasaki | A ONE | April 8th | 34,692 |
| 5 | Suzuko Mimori | Fantastic Funfair | April 8th | 18,051 |
| 6 | Ito Kashitaro | Niritsu Haihan | April 8th | 14,872 |
| 7 | SAKEROC | Sayonara | April 8th | 14,301 |
| 8 | EXILE | 19 -Road to AMAZING WORLD- | March 25th | 12,580 |
| 9 | J Soul Brothers | PLANET SEVEN | Jan 28th | 7,202 |
| 10 | EXO | Exodus (Korean ver.)(import) | April 1st | 6,762 |
Previous Oricon Charts
Source: Oricon