September 9, 2015
-
toyNN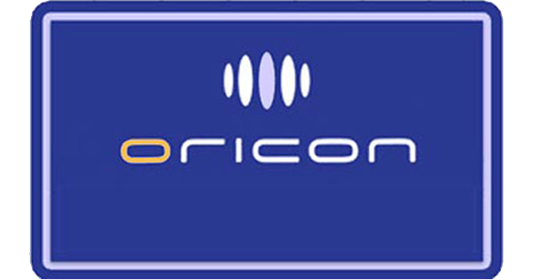 Arashi tops the singles chart with 47th single Ai wo Sakebe selling over 462,000 copies. J Soul Brothers lands in #2 with Unfair World selling over 179,000 copies and at #3 is debut single from new Hello! Project unit Kobushi Factory.
Anime tied releases are lead by single featuring Lia and Tada Aoi at #4 with OP/ED theme songs for anime Charlotte.
Topping the album charts is Wagakki Band with 2nd album Yaso Emaki.
Read on for the complete top 10 singles and albums charts.
Singles for August 31st – September 6th 2015
Rank
  Group/Artist
Single Title
Released
Sold
1
Arashi
Ai wo Sakebe
Sept 2nd
462,550
2
J Soul Brothers
Unfair World
Sept 2nd
179,822
3
Kobushi Factory
Dosukoi! Kenkyo ni Daitan /
Ramen Daisuki Koizumi-san /
Nen Niwa Nen (Neniri Ver.)
Sept 2nd
34,639
4
Lia / Tada Aoi 
Bravely You / Yake Ochinai Tsubasa 
Aug 26th
23,595
5
AKB48
Halloween Night
Aug 26th
19,729
6
Aoi Shota
MURASAKI
Sept 2nd
13,484
7
Shirabe Tsukiyomi (CV: Nanjo Yoshino)
Symphogear GX character single #6
Sept 2nd
10,872
8
NMB48
Durian Shounen 
Sept 2nd
9,706
9
How-Low-Hello
Rakuen Made / Hatsunetsu Days
Sept 2nd
9,295
10
BiSH
OTNK
Sept 2nd
9,038
---
Albums for August 31st – September 6th 2015
| | | | | |
| --- | --- | --- | --- | --- |
| Rank |   Group/Artist | Album Title | Released | Sold |
| 1 | Wagakki Band | Yaso Emaki | Sept 2nd | 36,248 |
| 2 | Ken Yokoyama | Sentimental TRASH | Sept 2nd | 21,765 |
| 3 | Daichi Miura | FEVER | Sept 2nd | 18,932 |
| 4 | Dreams Come True | DREAMS COME TRUE THE BEST! | July 8th | 18,379 |
| 5 | Ling tosite sigure | es or s | Sept 2nd | 11,044 |
| 6 | Iron Maiden | The Book of Souls | Sept 2nd | 7,916 |
| 7 | Tsuyoshi Domoto  | TU | May 20th | 6,168 |
| 8 | Gospel Rats | GOSPE☆RATS | Sept 2nd | 6,147 |
| 9 | V6 | SUPER Very Best | July 29th | 6,094 |
| 10 | Porno Graffitti | RHINOCEROS | Aug 19th | 4,307 |
Previous Oricon Charts
Source: Oricon