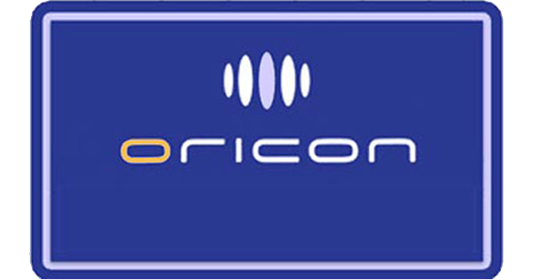 J Soul Brothers tops the singles charts with Summer Madness selling over 194,000 copies. Fictional idol group μ's (Muse) lands at #2 with single SUNNY DAY SONG/?←HEARTBEAT – both songs featured their new anime movie Love Live! The School Idol Movie. Last week's #2 featuring different members of μ's (Muse) only slips to #5 giving it a two week total of over 100,000 copies sold.
Other anime tied release lands at #7 – the first character song release for anime Symphogear GX. The release features song sung in character voice by combi of Yoko Hikasa x Nana Mizuki.
DREAMS COME TRUE tops the album charts with greatest hits album DREAMS COME TRUE THE BEST! selling over 344,000 copies. Landing at #2 is Koichi Domoto (KinKi Kids) with 4th solo album Spiral.
Read on for the complete top 10 singles and albums charts.
Singles for July 6th – 12th 2015
| | | | | |
| --- | --- | --- | --- | --- |
| Rank |   Group/Artist | Single Title | Released | Sold |
| 1 | J Soul Brothers | Summer Madness | July 8th | 194,883 |
| 2 | μ's (Muse)  | SUNNY DAY SONG/?←HEARTBEAT | July 8th | 86,034 |
| 3 | Ciao Bella Cinquetti | Omotesando / Futako Tamagawa / Never Never Give Up | July 8th | 21,707 |
| 4 | HKT48 | 12-Byo (12 Seconds) | April 22nd | 21,613 |
| 5 | μ's (Muse)  | Angelic Angel / Hello, Hoshi wo Kazoete | July 1st | 17,232 |
| 6 | Ken Yokoyama | I Will not Turn Off My Radio | July 8th | 13,451 |
| 7 | Maria x Kazanari Tsubasa (Yoko Hikasa, Nana Mizuki) | Symphogear GX Character #1 | July 8th | 12,767 |
| 8 | i☆Ris | Dream Parade | July 8th | 7,170 |
| 9 | Sexy Zone | Cha-Cha-Cha Champion | July 1st | 6,462 |
| 10 | JUJU | PLAYBACK | July 8th | 6,355 |
---
Albums for July 6th – 12th 2015
| | | | | |
| --- | --- | --- | --- | --- |
| Rank |   Group/Artist | Album Title | Released | Sold |
| 1 | Dreams Come True | DREAMS COME TRUE THE BEST! | July 8th | 344,395 |
| 2 | Koichi Domoto | Spiral | July 8th | 70,756 |
| 3 | Hikawa Kiyoshi | Shin Enka Meikyoku Collection | July 8th | 25,218 |
| 4 | Kisaragi Chihaya (CV: Asami Imai) | The Idolm@ster Master Artists 3 #7 | July 8th | 15,328 |
| 5 | Hagiwara Yukiho (CV: Asakura Azumi) | The Idolm@ster Master Artists 3 #9 | July 8th | 14,364 |
| 6 | Kis-My-Ft2 | KIS-MY-WORLD | July 1st | 13,550 |
| 7 | Futami Mami (CV: Shimoda Asami) | The Idolm@ster Master Artists 3 #8 | July 8th | 13,529 |
| 8 | Sada Masashi | Kaze no Kiseki | July 8th | 13,288 |
| 9 | Mr. Children  | REFLECTION | Jun 24th | 12,142 |
| 10 | Yazawa Eikichi | All Time Best Album II | July 1st | 10,611 |
Previous Oricon Charts
Source: Oricon