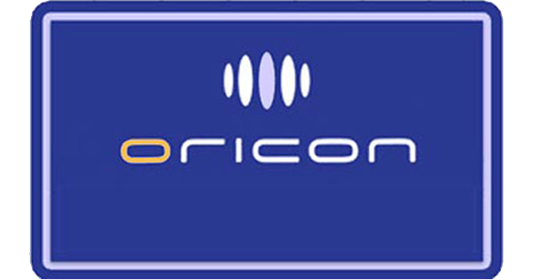 BTS (Bangtan Boys) tops the singles chart with Japanese single FOR YOU selling over 72,000 copies. Idol units Shiritsu Ebishu Chugaku and DENPA GUMI.inc battled it out for the #2 and #3 spots. Performance and idol group 9nine lands at #8 with their first single in over a year HAPPY 7 DAYS.
Voice actor and singer Maaya Sakamoto (坂本真綾) with CORNELIUS released single Anata wo Tamotsu Mono / Mada Ugoku landing at #18. The songs are featured as the OP for TV anime series Ghost in the Shell ARISE ALTERNATIVE ARCHITECHTURE and theme for anime movie Ghost in the Shell New Movie (Kōkaku Kidōtai Shin Gekijō-ban).
Theatrical band Golden Bomber tops the album chart with NO MUSIC NO WEAPON – their first album in three and a half years. Mr. Children stays in the top 2 for the third week in a row with album REFLECTION now with over 490,000 copies sold.
Read on for the complete top 10 singles and albums charts.
Singles for June 15th – 21st 2015
| | | | | |
| --- | --- | --- | --- | --- |
| Rank |   Group/Artist | Single Title | Released | Sold |
| 1 | BTS | FOR YOU | June 17th | 72,148 |
| 2 | Shiritsu Ebishu Chugaku | Natsudaze Jonny | June 17th | 54,912 |
| 3 | DENPA GUMI.inc | Otsukare Summer! | June 17th | 53,664 |
| 4 | Dream5 | Youkai Taisou Daini | June 17th | 32,975 |
| 5 | SOLIDEMO | Girlfriend | June 17th | 19,727 |
| 6 | palet | Time to Change | June 17th | 19,111 |
| 7 | B'z | RED | June 10th | 17,560 |
| 8 | 9nine | HAPPY 7 DAYS | June 17th | 16,850 |
| 9 | Guess no Kiwami Otome. | Romance ga Ariamaru | June 17th | 14,703 |
| 10 | Kishidan | Don't Feel, Think!! | June 17th | 14,356 |
| 18 | Maaya Sakamoto | Anata wo Tamotsu Mono / Mada Ugoku | June 17th | 4,200 |
---
Albums for June 15th – 21st 2015
| | | | | |
| --- | --- | --- | --- | --- |
| Rank |   Group/Artist | Album Title | Released | Sold |
| 1 | Golden Bomber | NO MUSIC NO WEAPON | June 17th | 48,226 |
| 2 | Mr. Children | REFLECTION | June 3rd | 43,701 |
| 3 | ALXD | [Alexandros] | June 17th | 34,785 |
| 4 | TUBE | Your TUBE + My TUBE | June 17th | 30,253 |
| 5 | Namie Amuro | _genic | June 10th | 29,474 |
| 6 | KARA | Girl's Story | June 17th | 14,768 |
| 7 | Naoto Intiraymi | THE BEST! | June 10th | 14,289 |
| 8 | Furuya Takeshi | Everything Becomes The Music | June 17th | 10,715 |
| 9 | Superfly | WHITE | May 27th | 9,923 |
| 10 | Hayashimara Megumi | Time Capsule | June 17th | 8,532 |
Previous Oricon Charts
Source: Oricon