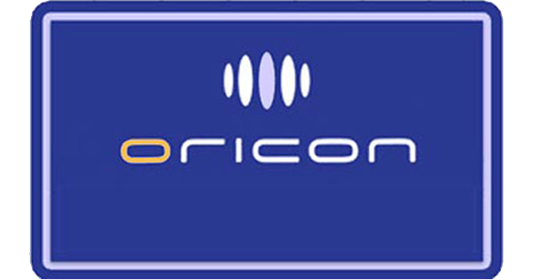 B'z tops the singles chart with RED selling over 157,000 copies. It's the longtime group's 52nd single and has tie-up as image song for professional baseball player Kuroda Hiroki. Landing at #2 is AKB48 idol Watanabe Mayu with Deai no Tsudzuki her first solo single in about two years. The single has tie-up as theme for TV drama Fighting Bookstore Girl in which she stars.
Group OLDCODEX climbs to #10 with single Lantana with tie-up as 3rd ending theme for anime Kuroko's Basketball.
Namie Amuro (安室奈美恵) tops the album charts with her 11th album _genic selling over 160,000 copies. Last week's #1 Mr. Children with album REFLECTION slips to #2 with a two week total of over 430,000 copies sold.
Read on for the complete top 10 singles and albums charts.
Singles for June 8th – 14th 2015
| | | | | |
| --- | --- | --- | --- | --- |
| Rank |   Group/Artist | Single Title | Released | Sold |
| 1 | B'z | RED | June 10th | 157,073 |
| 2 | Watanabe Mayu | Deai no Tsudzuki | June 10th | 48,240 |
| 3 | Tokyo Performance Doll | DREAMIN' | June 10th | 37,173 |
| 4 | GOT7 | LOVE TRAIN | June 10th | 36,560 |
| 5 | Chotokku | Stardust LOVE TRAIN / Battaman | June 10th | 24,578 |
| 6 | w-inds. | In Love With The Music | June 10th | 17,959 |
| 7 | RADWIMPS | Picnic | June 10th | 15,015 |
| 8 | Silent Siren | Hapi Mari | June 10th | 12,587 |
| 9 | SiM | ANGELS and DEViLS | June 10th | 11,445 |
| 10 | OLDCODEX | Lantana | June 10th | 10,102 |
---
Albums for June 8th – 14th 2015
| | | | | |
| --- | --- | --- | --- | --- |
| Rank |   Group/Artist | Album Title | Released | Sold |
| 1 | Namie Amuro | _genic | June 10th | 160,474 |
| 2 | Mr. Children | REFLECTION | June 3rd | 75,299 |
| 3 | Naoto Intiraymi | THE BEST! | June 10th | 57,484 |
| 4 | Superfly | WHITE | May 27th | 15,719 |
| 5 | Muse | Drones | June 10th | 14,378 |
| 6 | Matsuda Seiko | Bibbidi-Bobbidi-Boo | June 10th | 13,081 |
| 7 | Chris Hart | Heart Song III | June 3rd | 12,620 |
| 8 | μ's (Muse)  | Best Album Best Live! Collection II | May 27th | 7,729 |
| 9 | EXO | Exodus (import) | April 1st | 6,827 |
| 10 | The Rolling Stones | Sticky Fingers Deluxe | June 10th | 6,356 |
Previous Oricon Charts
Source: Oricon