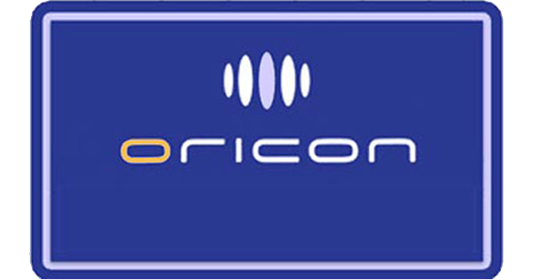 Johnny's WEST tops the singles chart with 4th single Bali Happy (バリ ハピ) selling over 100,000 copies.
Ayahi Takagaki (高垣彩陽) lands at #10 with 9th single Rebirth-day featured as ED for the 3rd season of anime Symphogear (戦姫絶唱シンフォギアGX). Anisong unit ClariS hits #13 with 12th single Anemone featured as ED anime Classroom☆Crisis.
V6 tops the album charts with 20th anniversary greatest hits album that includes all leading tracks from their 45 singles. DREAMS COME TRUE slips to #2 after topping for 3 weeks in a row. Aimer lands at #4 with 3rd album DAWN.
Read on for the complete top 10 singles and albums charts.
Singles for July 27th – August 2nd 2015
| | | | | |
| --- | --- | --- | --- | --- |
| Rank |   Group/Artist | Single Title | Released | Sold |
| 1 | Johnny's WEST | Bali Happy | July 29th | 100,502 |
| 2 | SEKAI NO OWARI | ANTI-HERO | July 29th | 77,910 |
| 3 | MYNAME | HELLO AGAIN | July 29th | 44,461 |
| 4 | AAA | LOVER | July 29th | 42,989 |
| 5 | Dream Ami | Dress no nuida Cinderella | July 29th | 34,096 |
| 6 | AOA | Mune-kyun | July 29th | 24,505 |
| 7 | Nogizaka46 | Taiyō Knock | July 22nd | 20,794 |
| 8 | Cinderella Girls (VA) | The IdolMaster Cinderella MASTER Absolute NIne | July 29th | 15,418 |
| 9 | Superfly | On Your Side | July 29th | 10,692 |
| 10 | Ayahi Takagaki | Rebirth-day  | July 29th | 9,356 |
| 13 | ClariS | Anemone | July 29th | 8,104 |
| 17 | Kishida Kyōdan & The Akeboshi Rockets   | GATE ~Sore wa Akatsuki no Yoni~  | July 29th | 5,673 |
---
Albums for July 27th – August 2nd 2015
| | | | | |
| --- | --- | --- | --- | --- |
| Rank |   Group/Artist | Album Title | Released | Sold |
| 1 | V6 | SUPER Very best | July 29th | 152,490 |
| 2 | Dreams Come True | DREAMS COME TRUE THE BEST! | July 8th | 46,986 |
| 3 | MONOEYES | A Mirage In The Sun | July 29th | 34,128 |
| 4 | Aimer | DAWN | July 29th | 23,045 |
| 5 | Hiroshi Kamiya | Haregou | July 29th | 20,700 |
| 6 | TUBE | BEST of TUBE | July 15th | 12,543 |
| 7 | Iida Riho | rippi-rippi | July 29th | 10,577 |
| 8 | Led Zeppelin | Presence (remastered) | July 31st | 10,166 |
| 9 | REOL | Gokusaishoku | July 29th | 10,101 |
| 10 | Led Zeppelin | Coda (remastered) | July 29th | 8,819 |
Previous Oricon Charts
Source: Oricon