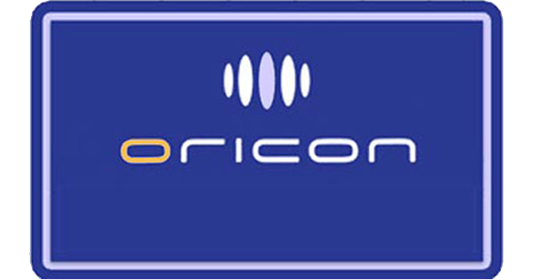 Sexy Zone tops the singles charts with 9th single Cha-Cha-Cha Champion selling over 108,000 copies. The song has tie-up as theme for FIVB World Cup Volleyball 2015. Fictional idol group μ's (Muse) lands at #2 with single Angelic Angel / Hello, Hoshi wo Kazoete – both songs featured their new anime movie Love Live! The School Idol Movie.
Rev. from DVL climbs to #4 with 5th single Kimi wo Mitsuketa Ano hi Kara Boku no Omoi wa Hitotsudake.
Kis-My-Ft2 tops the album chart with 4th album KIS-MY-WORLD selling over 300,000 copies. Korean actor/singer Kim Hyun Joong lands at #6 with compilation album The Best of Kim Hyun Joong.
Two weeks in a row for male idol groups topping both the single and album charts!
Read on for the complete top 10 singles and albums charts.
Singles for June 29th – July 5th 2015
| | | | | |
| --- | --- | --- | --- | --- |
| Rank |   Group/Artist | Single Title | Released | Sold |
| 1 | Sexy Zone | Cha-Cha-Cha Champion | July 1st | 108,003 |
| 2 | μ's (Muse)  | Angelic Angel / Hello, Hoshi wo Kazoete | July 1st | 82,322 |
| 3 | DISH// | Yay!! ☆ Natsuyasumi | July 1st | 28,004 |
| 4 | Rev. from DVL | Kimi wo Mitsuketa Ano hi Kara Boku no Omoi wa Hitotsudake | July 1st | 19,243 |
| 5 | Yusuke | Sayonara Matana | July 1st | 15,209 |
| 6 | Itano Tomomi  | Gimme Gimme Luv | July 1st | 14,803 |
| 7 | LoVendoR | Iinjyanai? / Futsu no Watshi Ganbare! | July 1st | 11,861 |
| 8 | Chu-Z | Tell me why Umarete Kita imi wo Shiritai | July 1st | 10,516 |
| 9 | BRAHMAN | Sorekiri | July 1st | 9,860 |
| 10 | NEWS | Chumu Chumu | June 24th | 6,647 |
---
Albums for June 29th – July 5th 2015
| | | | | |
| --- | --- | --- | --- | --- |
| Rank |   Group/Artist | Album Title | Released | Sold |
| 1 | Kis-My-Ft2 | KIS-MY-WORLD | July 1st | 300,205 |
| 2 | Yazawa Eikichi | All Time Best Album II | July 1st | 37,892 |
| 3 | Mr. Children  | REFLECTION | Jun 24th | 16,002 |
| 4 | Ono Daisuke | DOORS | July 1st | 15,855 |
| 5 | 東雲 DONG WOON from BEAST | KIMISHIKA | July 1st | 15,207 |
| 6 | Kim Hyun Joong | The Best of Kim Hyun Joong | July 1st | 12,428 |
| 7 | GReeeeN | C, D Desuto!? | June 24th | 11,549 |
| 8 | Hey! Say! JUMP | JUMPing CAR | June 24th | 10,051 |
| 9 | Namie Amuro | _genic | June 10th | 9,123 |
| 10 | Naoto Intiraymi | THE BEST! | June 10th | 8,174 |
Previous Oricon Charts
Source: Oricon