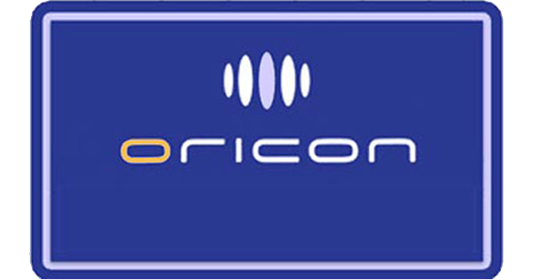 Nogizaka46 tops the singles chart with 11th single Inochi wa Utsukushii (命は美しい) selling over 500,000 copies. The single features member Nanase Nishino as center and is their best selling opening week single continuing the idol group's growing popularity. Climbing into #2 is debut single Gangan☆Dance / Kimi no Tameni... from new Nagoya based idol group OS☆U.
Koda Kumi tops the album chart with her 12th original album WALK OF MY LIFE selling over 39,000 copies. Korean voical group U-KISS lands at #4 with 4th Japanese album Action. Voice actor Haruka Tomatsu climbs to #7 with 3rd album Harukarisk*Land.
Read on for the complete top 10 singles and albums charts.
Singles for March 16th – 22nd 2015
| | | | | |
| --- | --- | --- | --- | --- |
| Rank |   Group/Artist | Single Title | Released | Sold |
| 1 | Nogizaka46 | Inochi wa Utsukushii  | March 18th | 500,297 |
| 2 | OS☆U | Gangan☆Dance / Kimi no Tameni… | March 18th | 26,331 |
| 3 | CLEAR's | Yogo Shitakunai Cry | March 18th | 22,699 |
| 4 | LOVE LAIKA | The Idolmaster Cinderlla Girls Animation Project 02 Memories | March 18th | 18,198 |
| 5 | [Alexandros] | Wataridori / Dracula La | March 18th | 16,295 |
| 6 | Kyary Pamyu Pamyu | Mondai Girl | March 18th | 16,032 |
| 7 | Yumemiru Adolescence | Bye Bye My Days | March 18th | 15,921 |
| 8 | ASIAN KUNG-FU GENERATION | Easter | March 18th | 11,699 |
| 9 | Sanmyu | Majimari no Melody | March 18th | 9,395 |
| 10 | AARON | Moisturizing | March 18th | 7,608 |
---
Albums for March 16th – 22nd 2015
| | | | | |
| --- | --- | --- | --- | --- |
| Rank |   Group/Artist | Album Title | Released | Sold |
| 1 | Koda Kumi | WALK OF MY LIFE | March 18th | 39,346 |
| 2 | Yoshii Kazuya | STARLIGHT | March 18th | 24,180 |
| 3 | Kubota Toshinobu | L.O.K | March 18th | 21,285 |
| 4 | U-KISS | Action | March 18th | 20,297 |
| 5 | IDOLING!!! | Rodeo Machine | March 18th | 18,446 |
| 6 | B'z | EPIC DAY | March 4th | 14,716 |
| 7 | Haruka Tomatsu | Harukarisk*Land | March 18th | 8,744 |
| 8 | Suzuki Masayuki | ALL TIME BEST | March 4th | 8,001 |
| 9 | J Soul Brothers  | PLANET SEVEN | Jan 28th | 7,492 |
| 10 | Omnibus (VA) | Exit Tunes Presents Actors3 | March 18th | 7,144 |
Previous Oricon Charts
Source: Oricon