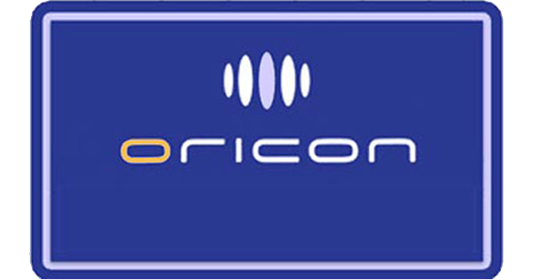 SKE48 tops the singles chart with 17th single Coquettish Juutai Chuu with over 640,00 copies sold. Its their best selling single first week by over 100,000 copies and over 250,000 copies more than their 16th single. Landing at #2 and loosing the AKB48G single release battle is NMB48 with 11th single Don't Look Back selling over 447,000 copies.
Southern All Stars tops the albums chart with 15th album Budo selling over 300,000 copies. Korean unit DONGHAE & EUNHYUK from SUPER JUNIOR land at #2 with album Present.
Anisong unit OLDCODEX hits #5 with mini-album pledge.
Read on for the complete top 10 singles and albums charts.
Singles for March 30th – April 5th 2015
| | | | | |
| --- | --- | --- | --- | --- |
| Rank |   Group/Artist | Single Title | Released | Sold |
| 1 | SKE48 | Coquettish Juutai Chuu | March 31st | 640,451 |
| 2 | NMB48 | Don't Look Back | March 31st | 447,282 |
| 3 | C-ute  | The Middle Management – Jyosei Chukan Kanri Shoku – / Wagamusha LIFE / Tsugi no Kado wo | April 1st | 60,689 |
| 4 | Kiryu | Kyubi | April 1st | 57,776 |
| 5 | Babyraids JAPAN | Eiko Sunrise | April 1st | 24,095 |
| 6 | Candy Island (VA) | The Idolmaster Cinderella Girls Animation Project 04 Happy x 2 Days | April 1st | 18,066 |
| 7 | Fudanjuku | Shunkan Torai Future | April 1st | 16,856 |
| 8 | Araki Hirofumi | Next Stage | April 1st | 15,212 |
| 9 | Nogizaka46 | Inochi wa Utsukushii  | March 18th | 14,240 |
| 10 | Kaori Mizumori | Yamato-ji no Koi | April 1st | 14,171 |
| 12 | Tamura Yukari | Sukidatte Ienakute | April 1st | 11,595 |
| 14 | Maaya Uchida | Karappo Capsule | April 1st | 7,867 |
---
Albums for March 30th – April 5th 2015
| | | | | |
| --- | --- | --- | --- | --- |
| Rank |   Group/Artist | Album Title | Released | Sold |
| 1 | Southern All Stars | Budo | March 31st | 300,277 |
| 2 | SUPER JUNIOR DONGHAE & EUNHYUK | Present | April 1st | 62,218 |
| 3 | EXILE | 19 -Road to AMAZING WORLD- | March 25th | 30,688 |
| 4 | EXO | Exodus (Korean ver.)(import) | April 1st | 14,532 |
| 5 | OLDCODEX | pledge | April 1st | 13.211 |
| 6 | 04 Limited Sazabys | CAVU | April 1st | 7,872 |
| 7 | EXO | Exodus (Chinese ver.)(import) | April 1st | 7,689 |
| 8 | Various Artists | Watashi to Drecom 2 – Drecom Wonderland 2015 Kaisai Kinen Best Covers | April 1st | 7,477 |
| 9 | J Soul Brothers | PLANET SEVEN | Jan 28th | 7,443 |
| 10 | Ohara Sakurako | HAPPY | March 25th | 6,846 |
Previous Oricon Charts
Source: Oricon