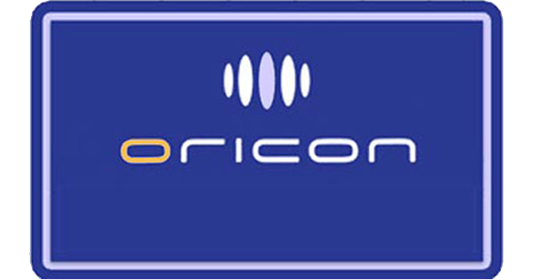 Unit V6 tops the singles chart with first single during their 20th anniversary year Timeless selling over 93,000 copies. The single's used as theme for drama Shin Keishicho Sosa 1 ka 9 Kakari featuring member Inohara Yoshihiko. Landing at #2 is Korean group KARA with Japanese single Summer☆Gic / Sunshine Miracle / SUNNY DAYS.
Character unit song from anime Uta no Prince-sama Maji Love Revolutions Code: T.V.U. featuring Ren Jinguji (CV: Junichi Suwabe), Sho Kurusu (CV: Hiro Shimono), Cecil Aijima (CV: Kosuke Toriumi) climbs to #3.
Golden week in Japan limited new releases on the album charts so its mostly unchanged from last week. Hamada Shogo again tops with album Journey of a Songwriter his first album in 10 years.
Read on for the complete top 10 singles and albums charts.
Singles for May 4th -10th 2015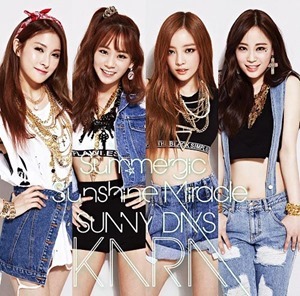 | | | | | |
| --- | --- | --- | --- | --- |
| Rank |   Group/Artist | Single Title | Released | Sold |
| 1 | V6 | Timeless | May 8th | 93,402 |
| 2 | KARA | Summer☆Gic / Sunshine Miracle / SUNNY DAYS | May 5th | 52,496 |
| 3 | REN x SHO x CECIL (CV) | Uta no Prince-sama Love Revolutions character song: Code: T.V.U. | May 8th | 15,758 |
| 4 | ALLOVER | Koete ke Everything | May 5th | 13,461 |
| 5 | CreepHyp | Ai no Tenmetsu | May 6th | |
| 6 | Royz | THE BEGINNING | May 6th | 11,077 |
| 7 | Hey! Say! JUMP | Chau# / I Need You | April 29th | 10,284 |
| 8 | BUMP OF CHICKEN | Hello, World / Colony | April 22nd | 10,055 |
| 9 | Nogizaka46 | Inochi wa Utsukushii  | March 18th | 8,454 |
| 10 | Nishiuchi Mary | Arigatou Forever… | May 6th | 7,393 |
---
Albums for May 4th -10th 2015
| | | | | |
| --- | --- | --- | --- | --- |
| Rank |   Group/Artist | Album Title | Released | Sold |
| 1 | Hamada Shogo | Journey of a Songwriter | April 29th | 24,303 |
| 2 | Various artists | The Fast and The Furious Sky Mission OST | April 8th | 20,271 |
| 3 | Southern All Stars | Budo | March 31st | 14,817 |
| 4 | Various artists | Darama CD "Dakaretai Otoko No.1 ni Odosareteimasu." Rokebasu Chikan Set | May 6th | 8,685 |
| 5 | Fukuyama Masaharu | Tamashii Riku | April 8th | 6,994 |
| 6 | DJ Kaori (Various Artists) | DJ KAORI's BEST POP Hits | April 29th | 5,994 |
| 7 | Ayaka | Rainbow Road | April 15th | 5,851 |
| 8 | Boku no Mitsuketa Momo | Irino Miyu | May 8th | 5,193 |
| 9 | J Soul Brothers  | PLANET SEVEN | Jan 28th | 4,481 |
| 10 | Tayor Swift | 1989 | Oct 29th 2014 | 4,231 |
Previous Oricon Charts
Source: Oricon