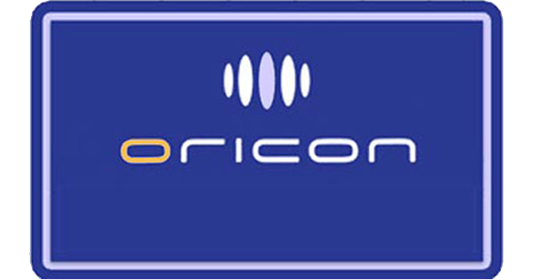 HKT48 feat. Kishidan tops the singles chart with single Shekarashika! selling over 280,000 copies. SKE48 unit Love Crescendo lands at #2 with debut single Cup no Naka no Komorebi selling over 181,000 copies.
Anime tied new releases have unit Printemps from Love Live! project at #3 with single WAO-WAO Powerful day!. Cinderella Girls Project (from Idolm@ster) single M@GIC☆ lands at #6.
AKB48 again tops the album charts with singles greatest hits release 0 to 1 no Aida (0と1の間) adding another 42,000 copies (two week total over 667,000 sold). At #2 is Jun.K (from 2PM) with 2nd solo mini-album Love Letter and AI lands at #3 with BEST album commemorating her 15th anniversary.
Read on for the complete top 10 singles and albums charts.
Singles for November 23rd – 29th 2015
| | | | | |
| --- | --- | --- | --- | --- |
| Rank |   Group/Artist | Single Title | Released | Sold |
| 1 | HKT48 feat. Kishidan | Shekarashika! | Nov 25th | 280,567 |
| 2 | Love Crescendo (SKE48) | Cup no Naka no Komorebi | Nov 25th | 181.241 |
| 3 | Printemps (VA) | WAO-WAO Powerful day! | Nov 25th | 40,107 |
| 4 | BEAST | Saigo no Kitokoto | Nov 25th | 35,083 |
| 5 | Lead | Yakusoku | Nov 25th | 32,668 |
| 6 | Cinderella Girls Project | M@GIC☆ | Nov 25th | 31,621 |
| 7 | Kiryu / Royz / Codomo Dragon | FAMILY PARTY | Nov 25th | 30,199 |
| 8 | Ensemble Stars! (VA) | Ensemble Stars! Unit Song Vol. 4 Akatsuki | Nov 25th | 22,280 |
| 9 | Ensemble Stars! (VA) | Ensemble Stars! Unit Song Vol. 3 fine | Nov 25th | 19,901 |
| 10 | Dance Earth Party | DREAMERS' PARADISE | Nov 25th | 18,373 |
| 25 | ClariS | Prism | Nov 25th | 5,958 |
| 27 | Yuka Iguchi | Little Charm Fang | Nov 25th | 4,825 |
---
Albums for November 23rd – 29th 2015
| | | | | |
| --- | --- | --- | --- | --- |
| Rank |   Group/Artist | Album Title | Released | Sold |
| 1 | AKB48 | o to 1 no Aida | Nov 18th | 42,268 |
| 2 | Jun.K (from 2PM) | Love Letter | Nov 25th | 34,237 |
| 3 | AI | THE BEST | Nov 25th | 24,405 |
| 4 | Kana Nishino  | Secret Collection ~ GREEN ~  | Nov 18th | 19,672 |
| 5 | Kana Nishino | Secret Collection ~ RED ~  | Nov 18th | 15,606 |
| 6 | Arashi  | Japonism  | Oct 21st | 14,475 |
| 7 | Adele | 25 | Nov 20th | 10,987 |
| 8 | Beatles | 1 | Nov 6th | 10,962 |
| 9 | Yumi Yumi | 40th Anniversary Best Album | Nov 25th | 9,195 |
| 10 | Shibata Jun | All Time Request BEST | Nov 25th | 9,022 |
Previous Oricon Charts
Source: Oricon