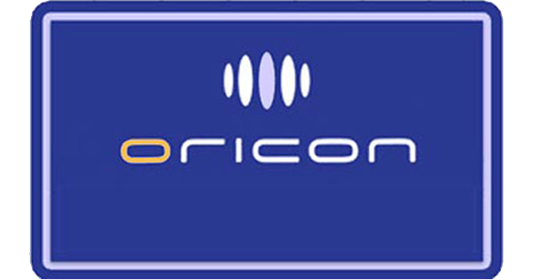 KANJANI8 (関ジャニ∞) tops the singles chart with Samurai Song (侍唄) selling over 147,000 copies. Their 33rd single has tie-up as theme song for TV Asahi drama Samurai Sensei staring member Ryo Nishikido.
Topping the album charts is Gen Hoshino with 4th album YELLOW DANCER selling over 131,000 copies. Voice actress Maaya Uchida lands at #5 with her first album PENKI.
Read on for the complete top 10 singles and albums charts.
Singles for November 30th – December 6th 2015
| | | | | |
| --- | --- | --- | --- | --- |
| Rank |   Group/Artist | Single Title | Released | Sold |
| 1 | KANJANI8 | Samurai Song | Dec 2nd | 147,943 |
| 2 | Namie Amuro | Red Carpet | Dec 2nd | 25,866 |
| 3 | [Alexandros] | Girl A | Dec 2nd | 17,925 |
| 4 | Love Crescendo (SKE48) | Cup no Naka no Komorebi  | Nov 25th | 17,849 |
| 5 | TRIGGER | SECRET NIGHT | Dec 2nd | 15,524 |
| 6 | Yusuke | Omae Shika Inee Yu Turing RED RICE | Dec 2nd | 14,641 |
| 7 | IDOLiSH7 | MONSTER GENERATiON | Dec 2nd | 14,208 |
| 9 | Tokimeki Sendenbu | Kisetsu Hazure no Tokimeki Summer | Dec 2nd | 11,503 |
| 9 | Idol College | Ichizu Recipe | Dec 2nd | 11,099 |
| 10 | X21 | Magical Kiss | Dec 2nd | 9,794 |
| 12 | fripSide | Two souls -toward the truth-   | Dec 2nd | 8,509 |
---
Albums for November 30th – December 6th 2015
| | | | | |
| --- | --- | --- | --- | --- |
| Rank |   Group/Artist | Album Title | Released | Sold |
| 1 | Gen Hoshino | YELLOW DANCER | Dec 2nd | 131,990 |
| 2 | Superfly | Kuroi Shizuku & Side 'B' | Dec 2nd | 34,617 |
| 3 | Hikawa Kiyoshi | Shin Enka Meikyoku 2 | Dec 2nd | 22,635 |
| 4 | Tackey & Tsubasa | TRIP & TREASURE TWO | Dec 2nd | 19,387 |
| 5 | Doberman Infinity | THE LINE | Dec 2nd | 18,774 |
| 6 | Maaya Uchida | PENKI | Dec 2nd | 14,672 |
| 7 | Coldplay | A Head Full of Dreams | Dec 4th | 13,004 |
| 8 | Adele | 25 | Nov 20th | 12,486 |
| 9 | AI | THE BEST | Nov 25th | 11,874 |
| 10 | VA | The Idolm@ster LIVE Theater Dreamers 03 | Dec 2nd | 11,782 |
Previous Oricon Charts
Source: Oricon