November 17, 2015
-
toyNN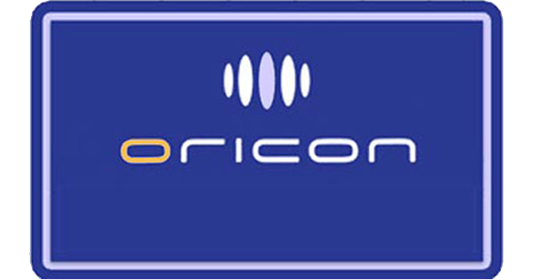 Kis-My-Ft2 tops the singles chart with 15th single Saigo mo Yappari Kimi selling over 191,000 copies.
Anime tied new releases has voice actor units Petit Rabbit's single Nopoi! at #4 and Chimame-tai with Tokimeki Poporon at #9 – they're featured as OP/ED respectively for second season of anime Is the order a rabbit?. EGOIST lands at #4 with Reloaded that features the three opening themes for the three movies from Project Itoh anime films. Unit angela climbs to #11 with DEAD OR ALIVE that features the OP/ED for anime Fafner EXODUS season 2.
KANJANI8 tops the albums with 9th original album KANJANI8 no Genki ga Deru CD!! (関ジャニ∞の元気が出るCD!!) selling over 315,000 copies.
Read on for the complete top 10 singles and albums charts.
Singles for November 9th – 15th 2015
| | | | | |
| --- | --- | --- | --- | --- |
| Rank |   Group/Artist | Single Title | Released | Sold |
| 1 | Kis-My-Ft2 | Saigo mo Yappari Kimi | Nov 11th | 191,328 |
| 2 | Angerme | Donden Gaeshi / Desugita kui wa Utarenai / Watashi | Nov 11th | 39,787 |
| 3 | EXO | Love Me Right ~ romantic universe ~ | Nov 4th | 30,699 |
| 4 | Petit Rabbit's | Nopoi! | Nov 11th | 22,902 |
| 5 | New Generations | The Idolmaster Cinderella Girls 2nd Season 06 | Nov 11th | 19,291 |
| 6 | EGOIST | RELOADED | Nov 11th | 19,189 |
| 7 | NMB48 | Must be now | Oct 7th | 16,892 |
| 8 | miwa | Anata ga koko ni ite dakishimeru koto ga dekirunara | Nov 11th | 16,365 |
| 9 | Chimame-tai | Tokimeki Poporon | Nov 11th | 14,256 |
| 10 | Nogizaka46  | Ima, Hanashitai Dareka ga Iru  | Oct 28th | 14,154 |
| 11 | angela | DEAD OR ALIVE | Nov 11th | 11,356 |
---
Albums for November 9th – 15th 2015
| | | | | |
| --- | --- | --- | --- | --- |
| Rank |   Group/Artist | Album Title | Released | Sold |
| 1 | KANJANI8 | KANJANI8 no Genki ga Deru CD!! | Nov 11th | 315,905 |
| 2 | Nana Mizuki | SMASHING ANTHEMS | Nov 11th | 61,408 |
| 3 | One Direction | Made in the A.M. | Nov 13th | 42,323 |
| 4 | The Beatles | The Beatles 1 | Nov 6th | 27,489 |
| 5 | Arashi  | Japonism  | Oct 21st | 27,394 |
| 6 | Nakajima Miyuki | Suite | Nov 11th | 22,813 |
| 7 | Justin Bieber | Purpose | Nov 13th | 13,592 |
| 8 | ARS MAGNA | ARSWORLD | Nov 11th | 10,845 |
| 9 | Ami Futami (CV: Shimoda Asami ) | The Idolmaster Master Artists 3 #12 | Nov 11th | 10,704 |
| 10 | Akitsuki Ritsuko (CV: Wakabayashi Naomi) | The Idolmaster Master Artists 3 #13 | Nov 11th | 10,645 |
Previous Oricon Charts
Source: Oricon