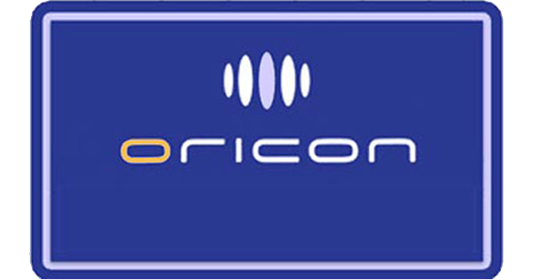 Kis-My-Ft2 tops the singles chart with 14th single AAO selling over 181,000 copies. The title track has tie-up as theme for TV series Seishun Tantei Haruya staring member Tamamori Yuta.
Rock band MAN WITH A MISSION lands at #3 with Raise your flag featured as opening theme for anime Mobile Suit Gundam: IRON BLOODED ORPHANS .
French Kiss tops the album charts with their self-titled first and last album. The AKB48 unit features just graduated member Kuramochi Asuka with Kashiwagi Yuki and Takajo Aki.
Read on for the complete top 10 singles and albums charts.
Singles for October 12th – 18th 2015
Rank
  Group/Artist
Single Title
Released
Sold
1
Kis-My-Ft2
AAO
Oct 14th
181,745
2
Happiness
Holiday
Oct 14th
50,681
3
MAN WITH A MISSION
Raise your flag
Oct 14th
36,220
4
Triad Primus / Anastasia
The Idolmaster Cinderella Girls
2nd Season 05 (Trancing Pulse/Nebula Sky)
Oct 14th
24,884
5
Gesu no Kiwami Otome
Otonachic / Muku na Kisetsu
Oct 14th
14,251
6
NMB48
Must Be Now
Oct 7th
10,942
7
KEYTALK
Starring STAR
Oct 14th
8,316
8
Sphere
DREAMS, Count down!
Oct 14th
8,221
9
Aqours
Kimi no kokoro wa kagayai teru kai?
Oct 7th
7,603
10
SKE48
Mae Nomeri
Aug 12th
7,024
---
Albums for October 12th – 18th 2015
| | | | | |
| --- | --- | --- | --- | --- |
| Rank |   Group/Artist | Album Title | Released | Sold |
| 1 | French Kiss | French Kiss | Oct 14th | 23,890 |
| 2 | AOA | Ace of Angels | Oct 14th | 21,591 |
| 3 | Miki Imai | Premium Ivory Best Songs | Oct 7th | 13,423 |
| 4 | ZHIEND | ECHO | Oct 14th | 10,328 |
| 5 | Kenshi Yonezu | Bremen | Oct 7th | 9,433 |
| 6 | Yasunori Mitsuda | Chrono Trigger and Chrono Cross | Oct 14th | 8.920 |
| 7 | C&K | CK MUSIC | Oct 14th | 8,769 |
| 8 | Dreams Come True | DREAMS COME TRUE THE BEST! | July 8th | 7,257 |
| 9 | SPECIAL OTHERS | WINDOW | Oct 14th | 6,752 |
| 10 | Maroon 5 | Singles | Sept 23rd | 6,553 |
Previous Oricon Charts
Source: Oricon