September 22, 2015
-
toyNN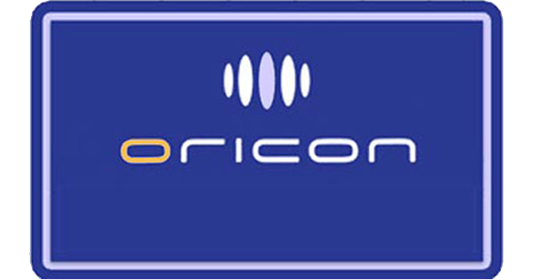 GENERATIONS (from EXILE TRIBE) tops the singles chart with 10th single ALL FOR YOU selling over 153,000 copies. Idol unit DENPA GUMI.inc climbs to #2 with Ashita Chikyuu ga Konagona ni Natte mo and Korean band FTISLAND climb to #2 with 15th Japanese single PUPPY.
AAA tops the albums chart with 10th anniversary greatest hits album AAA 10th Anniversary BEST selling over 85,000 copies. Kalafina climbs to #2 with 5th album far on the water and voice actor Mamoru Miyano hits #3 with 5th album FRONTIER.
Read on for the complete top 10 singles and albums charts.
Singles for September 14th – 20th 2015
| | | | | |
| --- | --- | --- | --- | --- |
| Rank |   Group/Artist | Single Title | Released | Sold |
| 1 | GENERATIONS (from EXILE Tribe) | ALL FOR YOU | Sept 16th | 153,373 |
| 2 | DENPA GUMI.inc | Ashita Chikyuu ga Konagona ni Natte mo | Sept 16th | 44,727 |
| 3 | FTISLAND | PUPPY | Sept 16th | 39,229 |
| 4 | AAA | Itoshi Teru no ni, Aisenai | Sept 16th | 28,246 |
| 5 | Kotori with Stitch Bird | Uchu Dance! | Sept 16th | 12,981 |
| 6 | Crystal Kay feat. Namie Amuro | REVOLUTION | Sept 16th | 12,704 |
| 7 | SMAP  | Otherside / Ai ga Tomaru Made wa | Sept 9th | 10,312 |
| 8 | La PomPon | Nazo / Yada! Iyada! Yada! ~ Sweet Teens ver. ~ | Sept 16th | 8,651 |
| 9 | Arashi | Ai wo Sakebe | Sept 2nd | 7,820 |
| 10 | Kana Nishino | Torisetsu  | Sept 9th | 6,649 |
---
Albums for September 14th – 20th 2015
| | | | | |
| --- | --- | --- | --- | --- |
| Rank |   Group/Artist | Album Title | Released | Sold |
| 1 | AAA | 10th Anniversary BEST | Sept 16th | 85,646 |
| 2 | Kalafina | far on the water | Sept 16th | 24,601 |
| 3 | Mamoru Miyano | FRONTIER | Sept 16th | 17,749 |
| 4 | Dreams Come True | DREAMS COME TRUE THE BEST! | July 8th | 10,231 |
| 5 | The Birthday | GOLD TRASH | Sept 9th | 9,115 |
| 6 | Keith Richards | Cross Eyed Heart | Sept 18th | 8,139 |
| 7 | Shunsuke Kiyokiba | FACT | Sept 16th | 7,402 |
| 8 | Nothings Carved in Stone | MAZE | Sept 16th | 7,079 |
| 9 | BTS | Kayonenka pt 1 (Japan Ed) | Sept 16th | 7,042 |
| 10 | Wagakki Band | Yaso Emaki | Sept 2nd | 6,783 |
Previous Oricon Charts
Source: Oricon