September 29, 2015
-
toyNN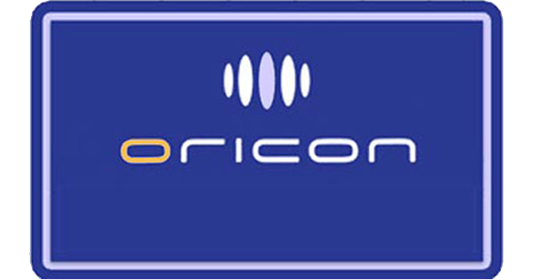 SEKAI NO OWARI tops the the singles chart with SOS / Present selling over 57,000 copies. Song SOS is featured as theme song for live-action movie adaption of Attack On Titan.
 GOT7 lands at #2 with 3rd single Laugh Laugh Laugh and Tackey & Tsubasa lands at #3 with 16th single Yamanote Sen Uchi Mawari – Ai no Meiro.
TAKAHIRO from EXILE top the albums chart with first solo album the VISIONALUX.
Read on for the complete top 10 singles and albums charts.
Singles for September 21st – 27th 2015
| | | | | |
| --- | --- | --- | --- | --- |
| Rank |   Group/Artist | Single Title | Released | Sold |
| 1 | SEKAI NO OWARI | SOS / Present | Sept 25th | 57,843 |
| 2 | GOT7 | Laugh Laugh Laugh | Sept 23rd | 35,768 |
| 3 | Tackey & Tsubasa | Yamanote Sen Uchi Mawari – Ai no Meiro | Sept 23rd | 22,537 |
| 4 | VA | The Idolmaster Cinderella Girls 2nd Season 02 | Sept 23rd | 13,615 |
| 5 | X21 | You-ki no Parade | Sept 23rd | 12,557 |
| 6 | Little Glee Monster | Sukida | Sept 23rd | 9,245 |
| 7 | palet | All for One | Sept 23rd | 8,923 |
| 8 | FEST VAINQUEUR | Gloria ~ Eiko no Kizuna ~ | Sept 23rd | 8,658 |
| 9 | Elephant Kashimashi | Aisubeki Kyo | Sept 23rd | 6,431 |
| 10 | SKE48 | Mae Nomeri  | Sept 16th | 5,736 |
---
Albums for September 21st – 27th 2015
| | | | | |
| --- | --- | --- | --- | --- |
| Rank |   Group/Artist | Album Title | Released | Sold |
| 1 | EXILE TAKAHIRO | the VISIONALUX | Sept 23rd | 38,785 |
| 2 | AAA | 10th Anniversary BEST | Sept 16th | 19,279 |
| 3 | ONE OK ROCK | 35xxxv Deluxe | Sept 23rd | 18,935 |
| 4 | Every Little Think | Tabitabi Every Best Single 2 | Sept 23rd | 14,868 |
| 5 | Dreams Come True | DREAMS COME TRUE THE BEST! | July 8th | 12,303 |
| 6 | Maroon 5 | Singles | Sept 23rd | 10,690 |
| 7 | Kalafina | far on the water | Sept 16th | 6,232 |
| 8 | Wagakki Band | Yaso Emaki | Sept 2nd | 5,512 |
| 9 | VALSHE | DISPLAY ~ Now & Best | Sept 23rd | 5,333 |
| 10 | New Order | Music Complete | Sept 23rd | 4,770 |
Previous Oricon Charts
Source: Oricon