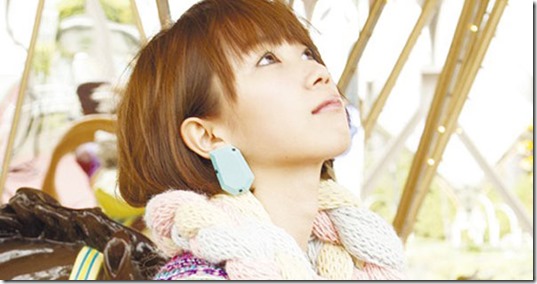 Sawai Miku (沢井美空) unveiled the jacket covers, full track list, and more details for single Colorful. (カラフル。). Her 7th single has tie-up as the ending theme for anime Saekano How to Raise a Boring Girlfriend (Saekano, 冴えない彼女の育てかた). Single Colorful. comes on two editions hitting stores January 28th 2015. Read on for updated details and anime PV.
Singer and songwriter Sawai Miku (21) most recently released 6th Konna Sekai, Shiritaku Nakatta. (こんな世界、知りたくなかった.) on August 13th 2014. The single has tie-up as the first ending theme for popular anime Akame ga Kill!. Previously she released 5th single Gomenne, Iikoja Irarenai. on November 13th 2013 with tie-up as the first ending theme for anime KILL la KILL.
Anime Saenai Heroine no Sodate-kata (Saekano, 冴えない彼女の育てかた), adapted from light novels by Maruto Fumiaki (illustrated by Misaki Kurehito), follows Aki Tomoya who begins working on a dojin game inspired by a girl he briefly meets on his way home from his part time job. Tomoya soon learns she is actually his classmate, Kato Megumi, who despite being beautiful isn't notice much by others in his class. Tomoya lacking the skills needed to produce his desired game asks art club ace Sawamura Spencer Eriri to provide the art and honor student Kasumigaoka Utaha to write the scripts. Will this unlikely circle produce the game in time for a Comiket debut?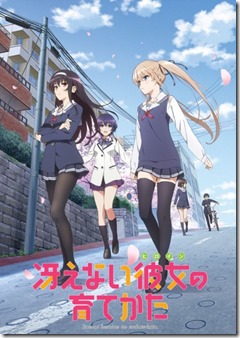 The anime is produced by A-1 Pictures for the Fuji TV Noitamina block starting January 8th 2015. Outside of Japan streaming via Crunchyroll and Hulu for North America and other countries.
The anime's opening theme is provided by Luna Haruna with her 7th single Kimiiro Signal (more details).
Single Colorful. (カラフル。) comes on two editions. Limited Pressing edition available through April 2015 and includes anime themed jacket cover plus bonus track.
Promo video for anime Saekano with English subtitles after the release details.
Sawai Miku – Colorful. (カラフル。) – release date January 28th 2015
Limited Pressing [CD+DVD] (¥1574)


Regular [CD] (¥1204)


[CD]
1. Colorful.
2. dim
3. Sayonara no Temae
4. Colorful. (anime ver.)
5. Colorful. (off vocal)
[DVD]
1. anime ending animation (textless)
[CD]
1. Colorful.
2. dim
3. Sayonara no Temae
4. Colorful. (off vocal)
Saenai Heroine no Sodate-kata site