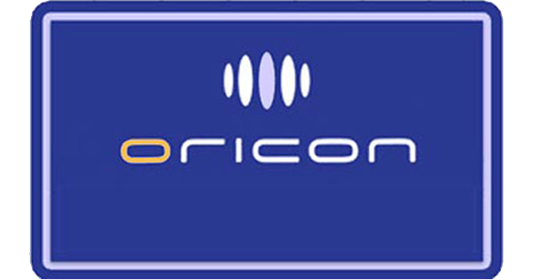 NMB48 tops the singles chart with 14th single Amagami Hime (甘噛み姫) selling over 230,000 copies. ANGERME (former S/mileage) lands at #2 with Tsugitsugi Zokuzoku / Itoshima Distance / Koinara Tokkuni Hajimatteru their 21st single overall.
2PM tops the album chart with 5th Japanese album GALAXY OF 2PM selling over 95,000 copies. GACKT climbs to #6 with 8th original album LAST MOON.
Read on for the complete top 10 singles and albums charts.
Singles for April 25th – May 1st 2016
Rank
  Group/Artist
Single Title
Released
Sold
1
NMB48
Amagami Hime
April 27th
230,163
2
ANGERME
Tsugitsugi Zokuzoku /
Itoshima Distance /
Koinara Tokkuni Hajimatteru
April 27th
52,682
3
Aqours (Love Live!)
Koi ni Naritai AQUARIUM
April 27th
46,835
4
Golden BOMBER
Mizushobai o Yamete Kurenai ka
April 27th
34,551
5
Kana Nishino
Anata no Sukina Tokoro
April 27th
22,497
6
Spitz
Minato
April 27th
18,115
7
Keyakizaka46 
Silent Majority 
April 6th
17,198
8
Yumemiru Adolescent
Oshiete Schrodinger /
Fantastic Parade
April 27th
15,576
9
Maneki-kecak
Kimi wa Zurai / Moso Zakura
April 27th
13,221
10
the GazettE
UNDYING
April 27th
11,008
15
CustomiZ 
COOLEST 
April 27th
6,564
---
Albums for April 25th – May 1st 2016
| | | | | |
| --- | --- | --- | --- | --- |
| Rank |   Group/Artist | Album Title | Released | Sold |
| 1 | 2PM | GALAXY OF 2PM | April 27th | 95,871 |
| 2 | Oda Kazumasa | Ano Hi Ano Toki | April 20th | 73,181 |
| 3 | DEMPA GUMI.inc | GOGO DEMPA | April 27th | 37,621 |
| 4 | VA | KING OF PRISM by Pretty Rhythm movie OST | April 27th | 19,333 |
| 5 | EXILE SHOKICHI | THE FUTURE | April 27th | 19,025 |
| 6 | GACKT | LAST MOON | April 27th | 16,447 |
| 7 | J Soul Brothers | THE JSB LEGACY | March 30th | 14,934 |
| 8 | Yusuke | Ano.. Kokkara ga Tanoshindesukedo | April 27th | 14,428 |
| 9 | SEVENTEEN | First LOVE & LETTER | April 27th | 11,725 |
| 10 | Kyosuke Himuro | L'EPILOGUE | April 13th | 11,611 |
Previous Oricon Charts
Source: Oricon