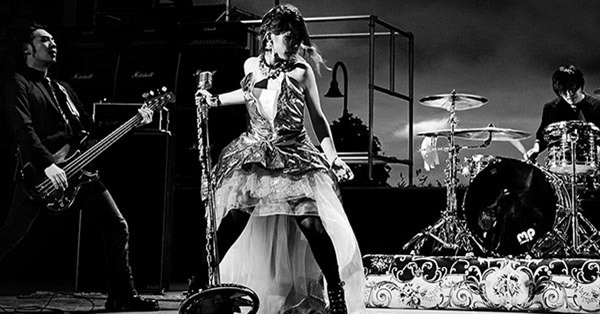 Kishida Kyōdan & The Akeboshi Rockets (岸田教団&THE明星ロケッツ) just released single GATE II ~ Sekai wo Koete ~ (GATE II ~世界を超えて~) and revealed the music video. Their 4th single is featured as opening theme for season two of anime GATE (GATE 自衛隊 彼の地にて、斯く戦えり). Single GATE II ~ Sekai wo Koete ~ comes on three editions that hit stores January 27th 2016.
Band Kishida Kyōdan & The Akeboshi Rockets provided the anime's first opening theme with their 3rd single GATE ~Sore wa Akatsuki no Yoni~ (GATE~それは暁のように~) (2015.07.29).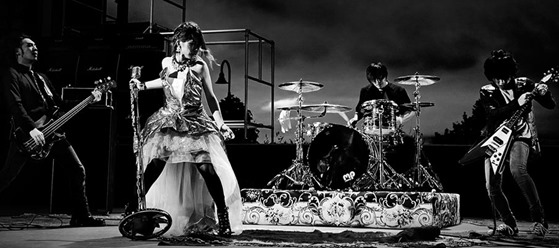 Anime GATE Jieitai Kanochi nite, Kaku Tatakaeri (GATE 自衛隊 彼の地にて、斯く戦えり) is adapted from light novel series by Yanai Takumi and illustrated by Kuroshishi. A gate opens in Tokyo and medieval knights pour out and start killing citizens. After halting the invasion a unit of JSF soldiers led by otaku soldier Yōji pass through the gate and form a base in the new land. They repel attacks while trying to learn more of the strange world and befriend its people. Their efforts to bring a peace between the new worlds is made difficult by misunderstandings and power plays on both sides.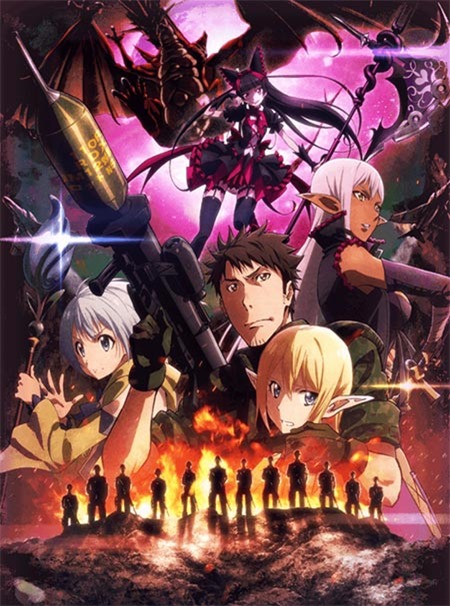 The second season returns the cast that features Haruka Tomatsu (Pina), Maaya Uchida (Shino), Yoko Hikasa (Yao), and Junichi Suwabe (Yoji). The new season started January 8th 2016 on Tokyo MX and provider Crunchyroll simulcasts. Check our Crunchyroll updates page for all the new anime episodes or click the link GATE for episodes and related stories.
Ending theme Itsudatte Communication provided by voice cast members Kanemoto Hisako (Luna) and Toyama Nao (Lelei).
Single GATE II ~ Sekai wo Koete ~ (GATE II ~世界を超えて~) comes on three editions all with anime illustrated jacket covers. Select stores (animate, Gamers, Toranoana, HMV, Tower Records, and others) offer b2-size poster.
Music video and season 2 trailer both after the release details.
Kishida Kyōdan & The Akeboshi Rockets – GATE II ~ Sekai wo Koete ~ – release date January 27th 2016
Limited [CD+DVD] (¥1800)


Limited "Anime" [CD+DVD] (¥1500)


[CD]
1. GATE II ~ Sekai wo Koete ~
lyrics,composer: Kishida, arranger: Kishida Kyōdan & The Akeboshi Rockets

2. count 4
lyrics: ichigo, composer: Kishida, arranger: Kishida Kyōdan & The Akeboshi Rockets

3. GATE II ~ Sekai wo Koete ~ (off vocal)
4. count 4 (off vocal)

[DVD]
1. GATE II ~ Sekai wo Koete ~ (music video)

[CD]
1. GATE II ~ Sekai wo Koete ~
2. GATE II ~ Sekai wo Koete ~ (TV-size)
3. GATE II ~ Sekai wo Koete ~ (off vocal)

[DVD]
1. anime opening animation (textless)

Regular [CD] (¥1200)


[CD]
1. GATE II ~ Sekai wo Koete ~
2. count 4
3. GATE II ~ Sekai wo Koete ~ (off vocal)
4. count 4 (off vocal)
Kishida Kyodan & The Akeboshi Rockets official site (Warner)
Kishida Kyodan & The Akeboshi Rockets official site