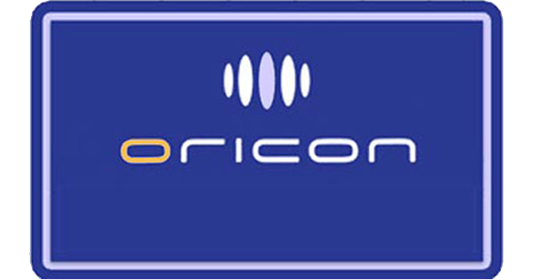 Keyakizaka46 (欅坂46) tops the singles chart with debut single Silent Majority selling over 261,000 copies. The Nogizaka46 sister group formed last year and currently features Hirate Yurina (14) as center.
Former SKE48 leader Matsui Rena climbs to #8 with collaboration single Shabon featured as theme for comedy/drama Kanagawa-ken Atsugi-shi Laundry Chigasaki that she stars in. T.M.Revolution (T.M.R) lands at #10 with double-a single Committed RED / Inherit the Force to kick-off his 20th anniversary releases.
Perfume tops the album charts with COSMIC EXPLORER selling over 122,000 copies. Their 5th original album includes theme song FLASH for live-action movies based on Chihayafuru (ちはやふる) manga.
Korean band FTISLAND lands at #3 with N.W.U their 6th Japanese album. Voice actor and singer Minori Chihara climbs to #11 with 6th original album Innocent Age.
Read on for the complete top 10 singles and albums charts.
Singles for April 4th – 10th 2016
| | | | | |
| --- | --- | --- | --- | --- |
| Rank |   Group/Artist | Single Title | Released | Sold |
| 1 | Keyakizaka46 | Silent Majority | April 6th | 261,580 |
| 2 | Team Shachihoko | Cherie! | April 6th | 35,954 |
| 3 | Da-iCE | WATCH OUT | April 6th | 34,592 |
| 4 | PrizmaX | UP<UPBEAT | April 6th | 29,289 |
| 5 | Up Up Girls | Party People Alien / Seven Peace | April 6th | 27,660 |
| 6 | SKE48 | Chicken LINE | March 30th | 17,866 |
| 7 | Nogizaka46 | Harujion ga Sakukoro | March 23rd | 13,843 |
| 8 | Matsui Rena and Charan-Po-Rantan | Shabon | April 6th | 11,820 |
| 9 | Sakura Cinderella | Mirai Prologue | April 5th | 11,399 |
| 10 | T.M.Revolution | Committed RED / Inherit the Force | April 6th | 10,448 |
---
Albums for April 4th – 10th 2016
Rank
  Group/Artist
Album Title
Released
Sold
1
Perfume
COSMIC EXPLORER
April 6th
122,732
2
J Soul Brothers
THE JSB LEGACY
March 30th
57,646
3
FTISLAND
N.W.U
April 6th
23,603
4
Matsumoto Tak
enigma
April 6th
20,856
5
BABYMETAL
METAL RESISTANCE
April 1st
20,317
6
SiM
THE BEAUTiFUL PEOPLE
April 6th
18,119
7
Ikimonogakari 
Tennen Kinen Members
BEST Selection
March 15th
12,563
8
the pillows
STROLL AND ROLL
April 6th
7,359
9
KAT-TUN
10th ANNIVERSARY BEST 10Ks!
March 22nd
5,937
10
RoyZ
SIVA
April 6th
5,592
11
Minori Chihara
Innocent Age
April 6th
5,030
Previous Oricon Charts
Source: Oricon