February 23, 2016
-
toyNN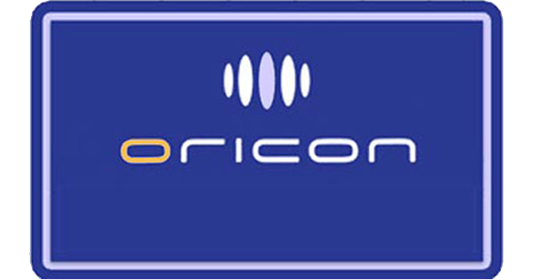 Idol unit Kobushi Factory tops the singles chart with 2nd release featuring three title songs: Sakura Night Fever / Chotto Guchoku ni! Chototsu Moshin / Osu! Kobushi Damashii. The new Hello!Project unit features 8 members 14-16 years old with strong vocals.
Voice actor Yurika Kubo climbs to #6 with solo debut single Lovely Lovely Strawberry. The popular voice actor is well known as the voice of Hanayo Koizumi for anime/game franchise Love Live! School Idol Project plus being part of the anime's fictional idol group μ's (Muse). Fellow voice actor and leader of fictional group μ's (Muse) as character Kosaka Honoka, Nitta Emi lands at #14 with 4th solo single Meiyaku no Kanata.
Momoiro Clover Z (ももいろクローバーZ) tops the album chart taking the #1 & #2 spots with 4th album Hakkin no Yoake (白金の夜明け) and 3rd album AMARANTHUS each selling over 80,000 copies.
Read on for the complete top 10 singles and albums charts.
Singles for February 15th – 21st 2016
| | | | | |
| --- | --- | --- | --- | --- |
| Rank |   Group/Artist | Single Title | Released | Sold |
| 1 | Kobushi Factory | Sakura Night Fever / Chotto Guchoku ni! Chototsu Moshin / Osu! Kobushi Damashii | Feb 17th | 33,903 |
| 2 | Hokago Princess | Junpaku Antoinette | Feb 17th | 18,149 |
| 3 | Bakusute Sotokanada Icchome | Otome Gokoro no Kagi / The Kagayakeru | Feb 17th | 16,245 |
| 4 | ZEN THE HOLLYWOOD | Bee Vibration | Feb 17th | 14,687 |
| 5 | LU:KUS | Break Ya | Feb 17th | 14,568 |
| 6 | Yurika Kubo | Lovely Lovely Strawberry | Feb 17th | 13,972 |
| 7 | 765PRO AllStars | The Idolmaster Master Artist 3 FINALE Destiny | Feb 17th | 11,496 |
| 8 | i☆Ris | Goin'on | Feb 17th | 11,496 |
| 9 | Leo Ieiri | Hello To The World | Feb 17th | 10,455 |
| 10 | vistlip | CONTRAST | Feb 17th | 8,039 |
| 14 | Nitta Emi | Meiyaku no Kanata | Feb 17th | 6,887 |
| 18 | Yuka Iguchi | Kawaranai Tsuyosa | Feb 17th | 4,553 |
---
Albums for February 15th – 21st 2016
| | | | | |
| --- | --- | --- | --- | --- |
| Rank |   Group/Artist | Album Title | Released | Sold |
| 1 | Momoiro Clover Z | Hakkin no Yoake | Feb 17th | 81,254 |
| 2 | Momoiro Clover Z | AMARANTHUS | Feb 17th | 80,783 |
| 3 | E-girls | E.G. SMILE BEST | Feb 10th | 35,596 |
| 4 | BUMP OF CHICKEN  | Butterflies  | Feb 10th | 24,959 |
| 5 | MAN WITH A MISSION | The World's On Fire | Feb 10th | 23,784 |
| 6 | KANA-BOOM | Origin | Feb 17th | 21,946 |
| 7 | ZARD | ZARD Forever Best 25th Anniversary | Feb 10th | 21,889 |
| 8 | Kim Jae Joong | NO.X (Import) | Feb 17th | 17,677 |
| 9 | BIGBANG  | MADE SERIES  | Feb 3rd | 10,355 |
| 10 | STARDUST REVUE | 35th Anniversary BEST Album Star☆Levi | Feb 17th | 10,269 |
Previous Oricon Charts
Source: Oricon