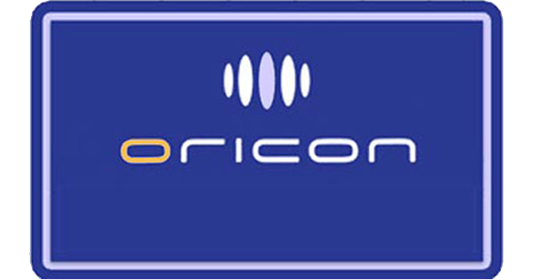 KAT-TUN tops the singles chart with 26th single UNLOCK selling over 194,000 copies. The title track has tie-up as theme song for TV drama series Kaito Yamaneko staring member Kamenashi Kazuya. Landing at #2 is fictional idol group μ's (Muse) from Love Live! School Idol Project with Final Single: MOMENT RING selling a strong 94,000 copies.
GENERATIONS from EXILE TRIBE tops the album chart with album SPEEDSTER selling over 71,000 copies. Back at #2 is SCANDAL with 7th original album YELLOW.
Read on for the complete top 10 singles and albums charts.
Singles for February 29th – March 6th 2016
| | | | | |
| --- | --- | --- | --- | --- |
| Rank |   Group/Artist | Single Title | Released | Sold |
| 1 | KAT-TUN | UNLOCK | March 2nd | 194,911 |
| 2 | μ's (Muse)  | MOMENT RING | March 2nd | 94,479 |
| 3 | Arashi | Fukkatsu LOVE  | Feb 24th | 31,983 |
| 4 | Choutokkyu | Yell | March 2nd | 27,059 |
| 5 | Afilia Saga | Itsuka Mita Niji no Sonoka de Hatsubaibi | March 2nd | 23,487 |
| 6 | Kiryu | Irodori | March 2nd | 17,444 |
| 7 | Aoki Shiki (CV: Ninomiya Asuka) | THE IDOLMASTER CINDERELLA MASTER 041 | March 2nd | 15,359 |
| 8 | Yamashita Nanami (CV: Otsuki Yui) | THE IDOLMASTER CINDERELLA MASTER 041 | March 2nd | 14,940 |
| 9 | Tanezaki Atsumi (CV: Igarashi Kyoko) | THE IDOLMASTER CINDERELLA MASTER 045 | March 2nd | 14,507 |
| 10 | Kimura Juni (CV: Aiba Yumi) | THE IDOLMASTER CINDERELLA MASTER 044 | March 2nd | 14,475 |
| 14 | Eir Aoi | Accentier  | March 2nd | 6,877 |
| 19 | DOES | KNOW KNOW KNOW | March 2nd | 5,115 |
---
Albums for February 29th – March 6th
| | | | | |
| --- | --- | --- | --- | --- |
| Rank |   Group/Artist | Album Title | Released | Sold |
| 1 | GENERATIONS from EXILE TRIBE | SPEEDSTER | March 2nd | 71,380 |
| 2 | SCANDAL | YELLOW | March 2nd | 29,315 |
| 3 | Silent Siren | S | March 2nd | 21,538 |
| 4 | Kato Miliyah | LIBERTY | March 2nd | 14,110 |
| 5 | E-girls  | E.G. SMILE BEST | Feb 10th | 11,727 |
| 6 | ZARD | ZARD Forever Best 25th Anniversary | Feb 10th | 8,880 |
| 7 | SHISHAMO | SHISHAMO 3 | March 2nd | 8,189 |
| 8 | ClariS | SPRING TRACKS – Haru no Uta –  | March 2nd | 7,503 |
| 9 | MAN WITH A MISSION | The World's On Fire | Feb 10th | 6,875 |
| 10 | Sexy Zone  | Welcome to Sexy Zone | Feb 24th | 6,608 |
Previous Oricon Charts
Source: Oricon