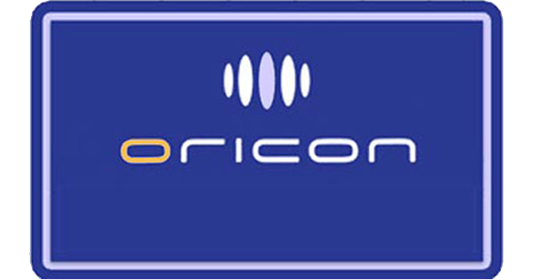 GLAY tops the singles chart with single G4 IV selling over 39,000 copies. It's the 4th volume of their G4 series and includes Sora ga Aozara de Arutami ni (空が青空であるために) featured as opening theme for anime Ace of the Diamond Second Season.
Landing at #7 is voice actor Mamoru Miyano with single HOW CLOSE YOU ARE featured as ending theme for TV anime series Ajin (亜人). 
Topping the album chart is Yamashita Tomohisa (Yamapi)with greatest hits album YAMA-P selling over 49,000 copies. Landing at #2 is Acid Black Cherry with live album capturing their October 29th 2015 performance at Yokohama Arena.
Read on for the complete top 10 singles and albums charts.
Singles for January 25th – 31st 2016
| | | | | |
| --- | --- | --- | --- | --- |
| Rank |   Group/Artist | Single Title | Released | Sold |
| 1 | GLAY | G4 IV | Jan 27th | 39,438 |
| 2 | GENERATIONS from EXILE | AGEHA | Jan 27th | 37,141 |
| 3 | lol | ladi dadi | Jan 27th | 29,662 |
| 4 | Trickstar (VA) | Ensemble Stars! Unit Song Vol. 8 | Jan 27th | 25,920 |
| 5 | Ciao Bella Cinquetti | Doshiyo, Watashi / Ichigoichie | Jan 27th | 24,809 |
| 6 | Ra*bits (VA) | Ensemble Stars! Unit Song Vol. 7 | Jan 27th | 22,828 |
| 7 | Mamoru Miyano | HOW CLOSE YOU ARE | Jan 27th | 16,871 |
| 8 | SMAP | Sekai ni Hitotsu Dake no Hana | March 5th 2003 | 13,673 |
| 9 | predia | Setsuna no Yoru no Naka de | Jan 27th | 13,192 |
| 10 | FRAME (VA) | The IdolMaster SideM Starting Line 08 | Jan 27th | 12,468 |
---
Albums for January 25th -  31st 2016
| | | | | |
| --- | --- | --- | --- | --- |
| Rank |   Group/Artist | Album Title | Released | Sold |
| 1 | Yamashita Tomohisa | YAMA-P BEST ALBUM | Jan 27th | 49,898 |
| 2 | Acid Black Cherry | 2015 Area Tour LIVE | Jan 27th | 28,552 |
| 3 | Okamura Yasuyuki | Koufuku | Jan 27th | 18,399 |
| 4 | VIXX | Depend on me | Jan 27th | 17,490 |
| 5 | Yuki Kajiura | Sword Art Online Music Collection | Jan 27th | 14,448 |
| 6 | VA | Uta Monogatari Series Theme Song Collection | Jan 6th | 12,680 |
| 7 | Kishidan | Furyouhin | Jan 27th | 11,576 |
| 8 | VA | The IdolMaster Live Theater Dreamers 05 | Jan 27th | 10,555 |
| 9 | FUNKY MONKEY BABYS | 10th Anniversary Complete Best | Jan 27th | 9,930 |
| 10 | Dream Theater | The Astonishing | Jan 27th | 8,369 |
Previous Oricon Charts
Source: Oricon