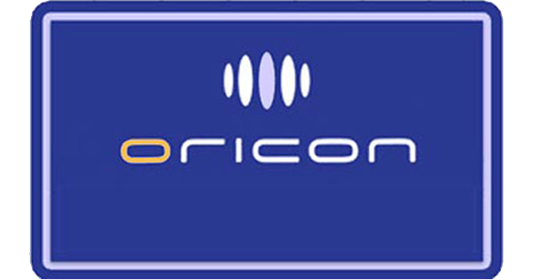 Kis-My-Ft2 tops the singles chart with 16th single Gravity selling over 212,000 copies. Korean unit BTS (Bangtan Boys) land at #2 with RUN (Japanese ver.). ASIAN KUNG-FU GENERATION climbs to #9 with single Re:Re: featured as opening theme for anime ERASED (Boku dake ga Inai Machi).
Ikimonogakari tops the album charts with 10th anniversary greatest hits album Tennen Kinen Members BEST Selection. selling over 136,000 copies. Band flumpool lands at #2 with 4th original album EGG. Korean unit B1A4 hits #4 with 3rd Japanese album "3" and band NICO Touches the Walls lands at #5 with 6th original album Yuuki mo Ai mo Nainante.
Read on for the complete top 10 singles and albums charts.
Singles for March 14th – 20th 2016
| | | | | |
| --- | --- | --- | --- | --- |
| Rank |   Group/Artist | Single Title | Released | Sold |
| 1 | Kis-My-Ft2 | Gravity | March 16th | 212,940 |
| 2 | BTS | RUN (Japanese ver.) | March 15th | 124,501 |
| 3 | VA (Mr. Osomatsu) | SIX SHAME FACES ~ Konya mo Saiko!!!!!! ~ | March 16th | 49,886 |
| 4 | Shimono Hiro | REAL | March 16th | 23,365 |
| 5 | AKB48  | Kimi wa Melody  | March 9th | 21,554 |
| 6 | Ketsumeishi | Saraba Namida / Kimi to Deatte | March 16th | 14,618 |
| 7 | JY | Saigo no Sayonara | March 16th | 13,110 |
| 8 | DEEP | MAYDAY | March 16th | 11,975 |
| 9 | ASIAN KUNG-FU GENERATION | Re:Re: | March 16th | 10,661 |
| 10 | FES☆TIVE | Susume Jipangu | March 16th | 7,439 |
---
Albums for March 14th – 20th 2016
| | | | | |
| --- | --- | --- | --- | --- |
| Rank |   Group/Artist | Album Title | Released | Sold |
| 1 | Ikimonogakari | Tennen Kinen Members BEST Selection | March 15th | 136,808 |
| 2 | flumpool | EGG | March 16th | 20,859 |
| 3 | Otaki Eiichi | DEBUT AGAIN | March 21st | 20,053 |
| 4 | B1A4 | 3 | March 16th | 11,353 |
| 5 | NICO Touches the Walls | Yuuki mo Ai mo Nainante | March 16th | 10,084 |
| 6 | May J. | Sweet Song Covers | March 16th | 8,168 |
| 7 | Kadomatsu Toshiki | SEA BREEZE 2016 | March 16th | 7,825 |
| 8 | Anko Team, ChouCho, Sasaki Sayaka  | GIRLS und PANZER – Pachinko Vocal Album | March 16th | 7,216 |
| 9 | AIKATSU☆STARS! | Aikatsu! 3rd season best Lovely Party!! | March 16th | 6,994 |
| 10 | NEWS | QUARTETTO | March 9th | 6,685 |
Previous Oricon Charts
Source: Oricon