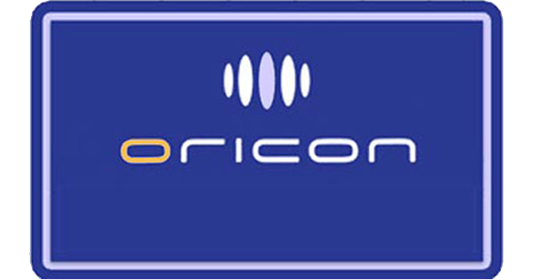 Nogizaka46 tops the singles chart with 14th single Harujion ga Sakukoro (ハルジオンが咲く頃) selling over 746,000. Their 14th single features graduating member Fukagawa Mai as center and outsold all of their previous singles opening week by over 120,000 copies.
KAT-TUN tops the album charts with first greatest hits album – 10th ANNIVERSARY BEST "10Ks!" selling over 167,000 copies. The album most likely marks the last with member Taguchi Junnosuke (30) who announced he was leaving the entertainment industry this spring.
Voice actor Aki Toyosaki lands at #10 with her 3rd album all time Lovin'.
Read on for the complete top 10 singles and albums charts.
Singles for March 21st – 27th 2016
| | | | | |
| --- | --- | --- | --- | --- |
| Rank |   Group/Artist | Single Title | Released | Sold |
| 1 | Nogizaka46 | Harujion ga Sakukoro | March 23rd | 749,706 |
| 2 | Tokyo Performance Doll | Gyakko x Raisan | March 23rd | 39,335 |
| 3 | GEM | Fine! ~fly for the future~ | March 23rd | 25,558 |
| 4 | Kobukuro | Mirai | Dec 16th 2015 | 21,495 |
| 5 | Yamauchi Keisuke | Ruten no Hatoba | March 23rd | 19,639 |
| 6 | LinQ | Supreme | March 23rd | 15,973 |
| 7 | VA (Mr. Osomatsu) | SIX SHAME FACES ~ Konya mo Saiko!!!!!! ~ | March 16th | 12,584 |
| 8 | Kis-My-Ft2  | Gravity | March 16th | 12,503 |
| 9 | AKB48  | Kimi wa Melody  | March 9th | 11,136 |
| 10 | NIGHTMARE | Awakening. | March 23rd | 10,568 |
---
Albums for March 21st – 27th 2016
Rank
  Group/Artist
Album Title
Released
Sold
1
 KAT-TUN
10th ANNIVERSARY BEST 10Ks!
March 22nd
167,020
2
Ikimonogakari 
Tennen Kinen Members BEST Selection
March 15th
48,226
3
Hiroshi Kamiya & Daisuke Ono
(CV: Choromatsu & Junshimatsu)
Osomatsu-san CD Series
Choromatsu & Jyushimatsu "Bar"
March 23rd
31,453
4
Otaki Eiichi
DEBUT AGAIN
March 21st
20,972
5
Urashima Sakata
CRUISE TICKET
March 23rd
14,610
6
U-KISS
One Shot One Kill
March 23rd
12,988
7
Ai★Chu
soleil
March 23rd
11,034
8
VA
The Idolmaster LIVE Theater DREAMERS 06
March 23rd
10,783
9
Ayumi Hamasaki
A BEST -15th Anniversary Edition-
March 28th
9,413
10
Aki Toyosaki
all time Lovin'
March 23rd
7,836
Previous Oricon Charts
Source: Oricon