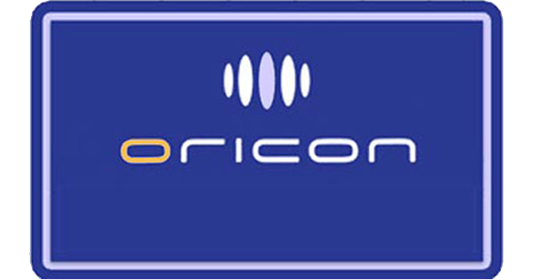 Hey! Say! JUMP tops the singles chart with Maji SUNSHINE selling over 266,000 copies. Climbing to #2 is idol group Morning Musume. '16 selling over 113,000 copies and at #3 of a strong singles chart is voice actor unit Walkure with OP/ED songs for anime Macross Delta.
Aimer and unit TrySail both sell nearly 20,000 copies with their anime tied releases but only just make it into the top 10.
T.M.Revolution tops the album chart with greatest hits album 2020 – T.M.Revolution ALL TIME BEST.
Read on for the complete top 10 singles and albums charts.
Singles for May 9th – 15th 2016
Rank
  Group/Artist
Single Title
Released
Sold
1
Hey! Say! JUMP
Maji SUNSHINE
May 11th
266,777
2
Morning Musume '16
Utakata Saturday Night /
The Vision /
Tokyo to lu Katsumi
May 11th
113,961
3
Walkure
Ichido dake no Koi nara /
Run ga Pikatto Hikattara
May 11th
35,839
4
CNBLUE
Puzzle
May 11th
28,691
5
Little Glee Monster
My Best Friend
May 11th
23,348
6
CYaRon!
(Love Live! Sunshine!!)
Genki Zenkai DAY! DAY! DAY!
May 11th
22,850
7
NMB48
Amagami Hime 
April 27th
21,754
8
The HOPPERS
Love Hunter
May 11th
20,469
9
Aimer (feat. Chelly)
ninelie 
May 11th
19,557
10
TrySail
High Free Spirits
May 11th
19,308
11
MEZZO"
(IDOLiSH7 game)
Koi no Kakera
May 11th
18,037
12
Mamoru Miyano
SHOUT!
May 11th
11,899
13
Maaya Uchida
Resonant Heart
May 11th
11,066
14
Leo Ieiri
Bokutachi no Mirai
May 11th
9,248
---
Albums for May 9th – 15th 2016
| | | | | |
| --- | --- | --- | --- | --- |
| Rank |   Group/Artist | Album Title | Released | Sold |
| 1 | T.M.Revolution | 2020 – T.M.Revolution ALL TIME BEST  | May 11th | 44,021 |
| 2 | Oda Kazumasa | Ano Hi Ano Toki | April 20th | 30,972 |
| 3 | VA | Girls und PANZER Drama 5 | May 11th | 12,467 |
| 4 | Harada Tomoyo | Love Song Covers 2 | May 11th | 6,517 |
| 5 | Itowokashi | Kendochorai | May 11th | 5,873 |
| 6 | J Soul Brothers | THE JSB LEGACY | March 30th | 5,626 |
| 7 | Okuda Tamio | AKICOLLE MTR&Y Tour 2015 | May 11th | 5,006 |
| 8 | AI | THE BEST | Nov 25th 2015 | 4,844 |
| 9 | Kyosuke Himuro  | L'EPILOGUE | April 13th | 4,353 |
| 10 | BTS | Kayonenka Young Forever | May 8th | 4,027 |
Previous Oricon Charts
Source: Oricon