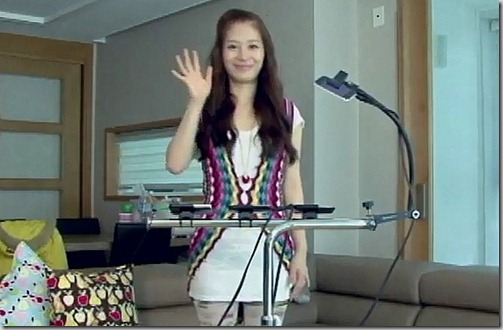 What exactly can you do with 4 iPhones w/music apps, a decent voice, and a reasonable dose of cute? Well, after you video your cover of Beyonce's "Irresistible" and Lady Gaga's "Poker Face" accompanied by the iPhones musical apps and upload to YouTube you can expect about  4+million plays and getting signed to a new record contract. See the video after the jump….
Scoured from the Wall Street Journal this 22-yr old South Korean Kim Yeo-hee (applegirl002:YouTube) definitely found her hook by using the iPhones with several music creation apps to create and play the music for the covers.
In her second iPhone video she greets viewers in Korean, Japanese, and English then proceeds to briefly explain and demo (mostly in English) how she has the iPhones setup. She gets the beats going and belts out a solid cover of "Poker Face".
The massive popularity of these clips has even fueled some speculation that Ms. Kim could even land a deal with Apple to promote the new iPhone,  "It would be great if Apple contacts me, but I know it can only happen in my wildest dream. But I definitely want to work outside Korea if opportunity comes."