November 21, 2010
-
toyNN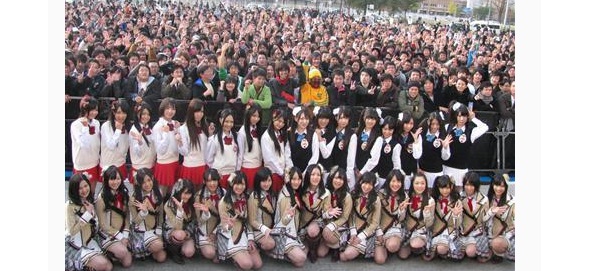 SKE48, dropped their 4th single "1!2!3!4! Yoroshiku!" on November 17th, and held the release event in Yokohama on the 20th.
32 members attended the release + handshake event, and performed 4 songs for their jubilant fans. Reportedly, 3,000 fans rushed to the event in order to cheer for their favorite girls.
SKE48 is also scheduled to hold release events in Nagoya, Osaka, Tokyo, and Fukuoka.
Source – Tokyohive
Posted by Comtrya Sugoi!