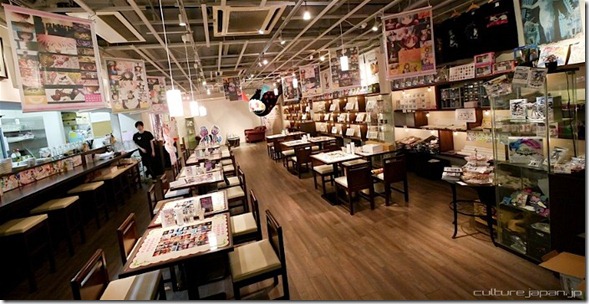 Tetsujinka Keikaku (Tetsujin) the karaoke club and internet café chain operator, is partnering with hobby product manufacturer Good Smile Company (GSC) and they plan to open ten anime-themed cafés in four Asian countries. The café's will sell GSC anime character figures and will host anime themed events such as host voice actor appearances.
The first café will open on October 28 in the heart of otaku shopping center Akihabara. Additional cafés are set to open in Taiwan (November) ,Thailand (tba), and Singapore (tba). Tetsujin and GSC hope to open a total of ten anime cafés in those countries over the next three years.
The flag-ship café in Akihabara will be about 500 square meters and include a karaoke room. Picking one of the hottest anime franchises, Puella Magi Madoka Magica will be the café's grand opening theme. Expect figures and menu items to feature items from and named after the show. A new anime theme cycle in to the cafés every three months.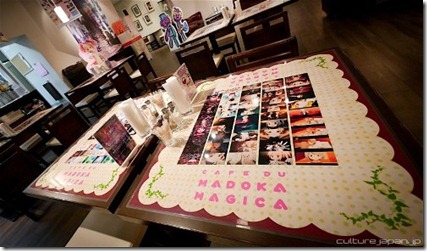 Images are from Good Smile's café with the Madoka theme back in August and give a sneak-peek into what to expect.
Good luck to Tetsujin and Good Smile – the cafés will be a must visit for all anime fans.
Source: ANN
Images: Danny Choo Culture Japan